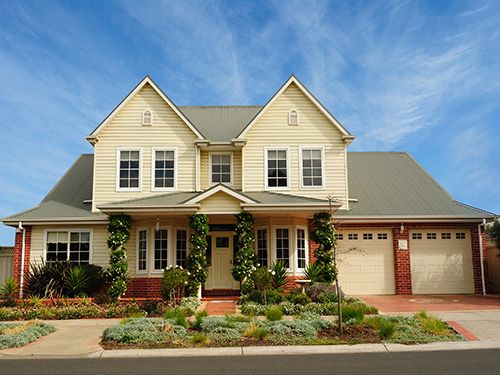 Your roof may be the single most unappreciated element of your home or office building. It provides you with comfort and protection from the elements, and also has a dramatic impact on your home's energy efficiency. Problems with it can result in water and wind damage that can cost hundreds to thousands of dollars. This, when you're in need of roof repair in Hampton VA or Williamsburg, you want to know that only the best materials applied by the most skilled technicians are at your disposal.
We Place Our Trust in the Best Brands
Unfortunately, too many contractors offering roofing in Hampton VA or Newport News tend to cut corners and save money by using lower-quality materials. While the use of such products may address your immediate needs, it can ultimately leave you needing follow-up repairs much sooner than should realistically be expected. Here at Chase Roofing LLC, your satisfaction with our work is our top priority. Thus, we only use the finest roofing products made by the most trusted manufacturers in the business, including:
GAF Residential and Commercial
Marco Metal
CertainTeed
Of course, even the best materials cannot overcome the use of an inexperienced artist. That's why we and our staff here at Chase Roofing LLC are dedicated to continuing education in the use of the most current materials on the market as well as the most efficient industry practices. This has led us to earn the distinction of being a GAF Master Elite provider.
Place Your Trust in Us
Here at Chase Roofing LLC, are mission is simple: to provide you with a high-quality roof at a great value. Can that realistically be done by relying on anything other than the absolute best roofing materials on the market? We certainly don't think so. Our use of top-of-the-line roofing components not only ensures an outstanding immediate result, but it also guarantees that you won't find yourself in need of a roofer in Hampton VA or Smithfield any sooner than should be expected. To learn more about the services we offer, simply fill out our online contact form. You can also call us any time of the day or night at (757) 872-0700.
Recent Jobs in Hampton, VA
---
Jose L.
Near
S Boxwood St,
Hampton
,
VA
23669
---
Jose L.
Near
Pine Lake Ct,
Hampton
,
VA
23669
---
Jose L.
Roof Replacement
Near
Redheart Dr,
Hampton
,
VA
23666
---
Jose L.
Near
Staghorn Ct,
Hampton
,
VA
23666
---
Jose L.
Roof Replacement and Siding Removed 1 layer of shingles Installed GAF Felt Buster Synthetic underlayment over roof deck. Installed GAF Weather Watch Ice & Water around penetrations and chimney and walls. Installed new step flashing. Installed new flashing at round chimney. Installed Aluminum Pipe Collar Installed GAF Pro Start perimeter starter course on eaves and rakes. Installed GAF Timberline HD shingles based on manufacturer specifications and local building codes. Installed GAF Seal-A-Ridge on all hips and ridges. Installed GAF Cobra Ridge Vent 3 ridge vent. Cleaned and hauled away all job related debris and run magnet upon completion of project. Chase Roofing LLC provided a 10 year Workmanship Warranty
Near
Santa Barbara Dr,
Hampton
,
VA
23666
---
Ramon L.
HD timberline Shingles and custom made copper cupola. Job Completed.
Near
Whetstone Dr,
Hampton
,
VA
23666
---
Ramon L.
Near
Whetstone Dr,
Hampton
,
VA
23666
---
Jesus S.
Roof Guters , and leaf sentry protection system, job complete.
Near
Pendleton Ct,
Hampton
,
VA
23669
---
Jose L.
Slate repairs
Near
Marshall St,
Hampton
,
VA
23669
---
Jose L.
Near
Findley St,
Hampton
,
VA
23666