Flat roofing systems are commonly found on commercial buildings and have a unique set of maintenance requirements not shared by their sloped residential counterparts. As a property manager, it's your duty to keep your facilities in good working condition and roofing maintenance is an important part of it.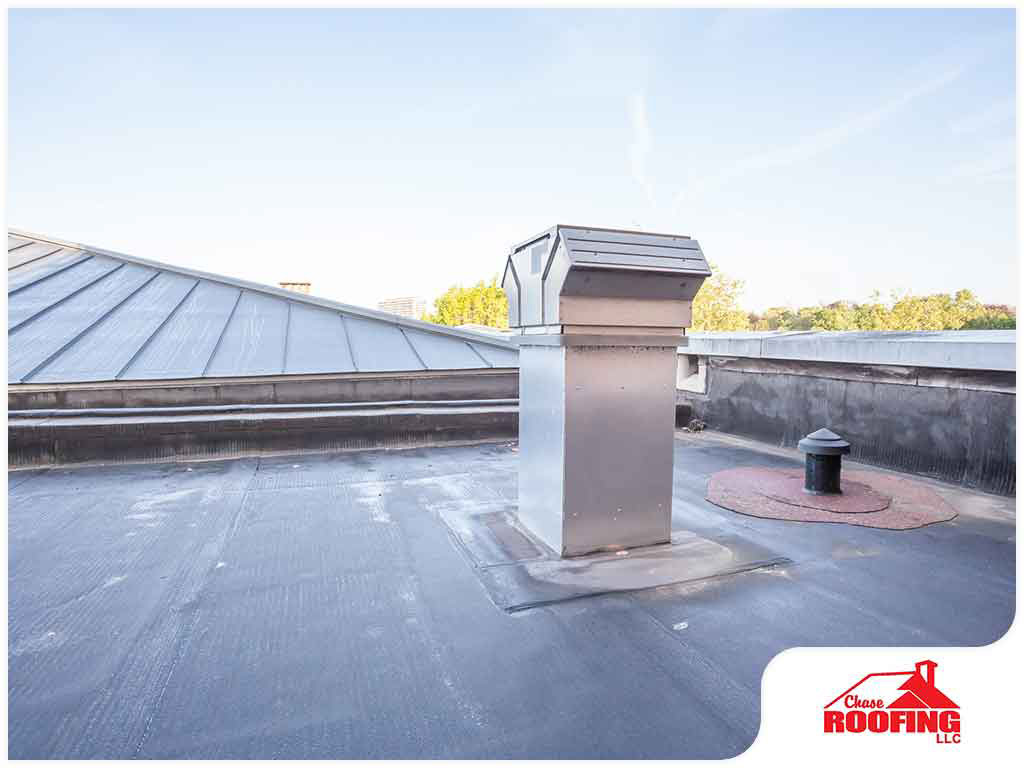 Read on as our commercial roofing experts at Chase Roofing LLC share a few best practices when it comes to commercial roof maintenance.
The Roof as a System
Waterflow management is important in sloped roofs, more so for flat roofs that are more prone to standing or pooling water problems. This means a complete maintenance routine for a flat roof must include all parts of a roof's water-handling system. Don't forget gutter repair, cleaning and inspections, flashing replacement, deck reinforcement and all other related procedures. Neglecting these parts can lead to inconvenient and more expensive problems in the future.
Foot Traffic
Flat roofing systems might seem like they can withstand getting walked on. Generally, they are resistant to damage caused by foot traffic; however, they can suffer if you have too many people walking around up the roof. Additionally, if you keep your HVAC units or any other system on the roof itself, have the membranes inspected professionally after every major project. This is to minimize breaking the waterproof layers of a flat roof which could lead to costly repairs or premature replacement.
Routine Maintenance
The best way to avoid getting frequent roof repair on a flat commercial roof is with regular professional maintenance. Many roofing companies offer service agreements which include routine maintenance every few years. Signing up for this service allows you to stop worrying about keeping up with your own schedule and gives you more time to handle other aspects of your building.
At Chase Roofing LLC, our professional roofing specialists can help you keep your flat commercial roofing in good working order. Call us at (757)-333-0052 or fill out our contact form to schedule a service visit and get a free estimate today. Our services are available in Newport News, VA, and nearby areas.