Commercial Roof Repair in Hampton VA You Can Count On
When it comes to commercial roof repair in Hampton VA and Newport News, having a roofing contractor in whom you can trust in invaluable. Unfortunately, it may be hard to find a roofer in Williamsburg VA or Smithfield that actually specializes in this service. Sure, a lot of contractors advertise that they handle commercial jobs, but in reality, many simply offer it as an offshoot of their core services. Yet you don't have to worry about that when you choose to make Chase Roofing your commercial roofer.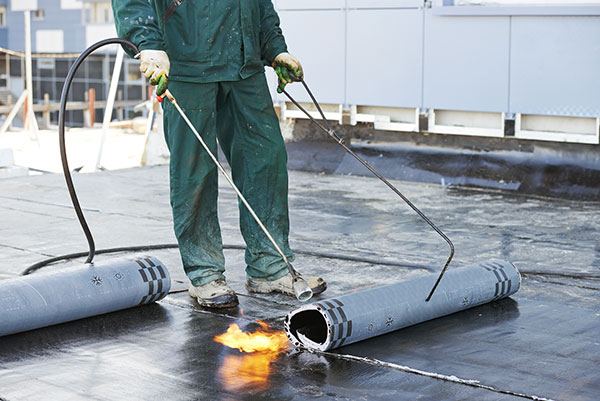 Our Commitment to Quality
When you call us in to handle you commercial roofing problems, you can expect the same commitment to quality that we provide when working on your home. That commitment is based upon three distinct service elements:
Not cutting corners: We work very meticulously to ensure that the job is done right. This includes ensuring that all flashing is securely placed so as to not present a hazard to you or your employees, and verifying that all roofing materials are applied evenly to avoid pooling and the potential for water damage.
Using only high-quality products: The best materials make the best roofs. Thus, we only use products made by the most trusted names in commercial roofing. We've also trained extensively on their application and maintenance.
Never subcontracting our work: Many contractors will bid on a job with every intention of subbing it out once they secure it. This is especially true with commercial roofing, where standard roofing contractors simply don't have the expertise needed in order to address issues. Not us at Chase Roofing. We've worked hard to understand the subtle nuances of this service so that we can deliver you the same level of quality that you've come to expect from us.
Ready to Repair Your Office's Roof
Shouldn't you be able to expect that your roofer offer the same level of expertise and service at your office as he or she does at your home? We at Chase Roofing certainly think so, which is why, unlike other companies offering roof repair in Newport News VA and New Kent, we place the same level of emphasis on developing expertise in all areas of service that we offer. Let us help free you and your staff from the pains of office roofing problems. For a free quote, call us at (757) 872-0700 or simply fill out our online contact form.