Keeping your roof in top shape ensures that it protects you and your home effectively. To do this, it pays to know the different things that can affect the system's lifespan. Chase Roofing looks at four of the biggest factors, along with roofing options that maximize them.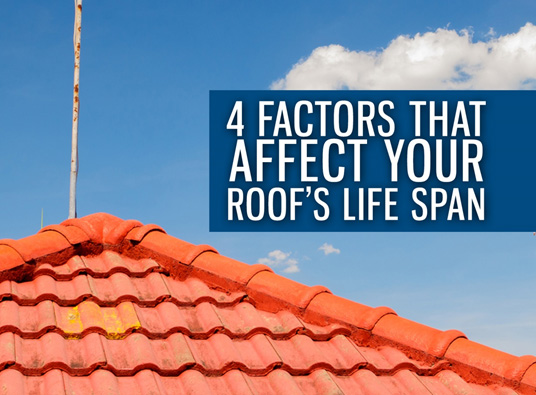 1. Material Type
The type of material you select will affect the life span of your roof. That's because the properties of your roofing in Newport News, VA, react to the environment differently. Metal stands as one of the most durable options available. It lasts between 30 and 50 years because it physically repels rain and even hail efficiently. It also reflects heat away that can play a big role in the wear and tear of a material.
2. Sun Exposure
Heat wears down all things over time. That's why it's important to consider how much sun your area gets when choosing a material. Virginia sees a fair amount of sunlight annually, so look for a smart choice. A material that historically resists deterioration is slate. A natural material, it resists moisture absorption that, in tandem with heat, can affect other materials badly. Best of all, slate doesn't fade in the heat, so it will look as fresh and new as the day we installed it.
3. Age
When you know the age of your current roof, you better determine if it's nearing the end of its lifecycle. Hiring Chase Roofing helps you know when it's time for a replacement. Perform an inspection if you're not sure how long you roof has been up there. It's a smart move because many signs of roof deterioration aren't readily visible and require a keen eye to spot. In addition, necessary roof repairs in Newport News, VA, can be made if necessary.
4. Color
Your roof's color affects its life span, as well. Darker colors tend to absorb heat., which leads to increased breakage, melting, or more constant repair needs. Going for lighter hues reflects heat more effectively and extends the life span of your roof significantly. When your roof has darker colors, just pair these with stronger materials like slate and metal.
For all your roofing needs, be conscientious about these four factors. Consult Chase Roofing by calling us at (757) 872-0700 today and we'll be more than happy to help you pick the best window for your home.