The winter season can be a difficult time of the year for your roofing systems. After all, during this time, the wind is stronger and if you live in a place that sees ice and snow during the winter, it can face moisture problems that can compromise its structural integrity. Thankfully, there are ways to get around this dilemma and that's through smart roofing designs.
Read on as the experts of Chase Roofing share four roof design ideas you can keep in mind if you live in an area with cold climates.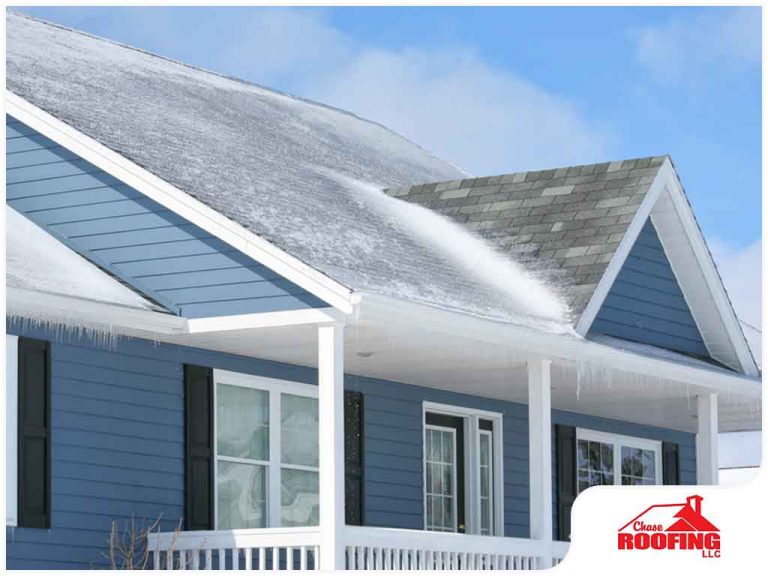 Simple Gable – Complex roof designs such as complicated gables can invite major problems to your home during the winter season. This is because pine needles, snow and ice can easily accumulate in its nooks and crannies, which can result in major damage to your home. With that in mind, make sure to keep your gable as simple as possible so it can shed snow and debris easier.
Be Careful With Roof Openings – With each hole that you cut on your roof, either for a skylight or chimney, you create a potential spot for leaks and ice accumulation. While you can add these features to your roof, roof repair experts recommend that you proceed with caution.
Pick a Metal Roof – If you're replacing your roof anyway, consider having a metal roof installed. This is because against snow, metal is the most durable option as it rarely leaks and can shed snow easier compared to other roofing materials.
Provide a Place Where the Snow can Shed Safely – Since metal can shed snow easily, make sure that it doesn't pile around your home. With that in mind, include ample space beneath your roofline so it doesn't fall directly on your walking path.
Need an expert roofer to repair your roof? Simply turn to Chase Roofing LLC, your leading experts when it comes to residential and commercial roofing services. Give us a call at (757) 872-0700 or fill out our contact form to get a FREE quote. We serve homeowners in Hampton, VA, and other nearby areas.