When homeowners are planning to make the switch to a metal roofing system, one of the questions they often ask is if it can increase their home's overall value. The short answer to this is yes, it is possible for a metal roof to increase your home's value. In fact, a contemporary metal roof usually improves a home's resale value by 1% to 6%. This is all thanks to the numerous benefits metal roofs can offer.
These benefits include: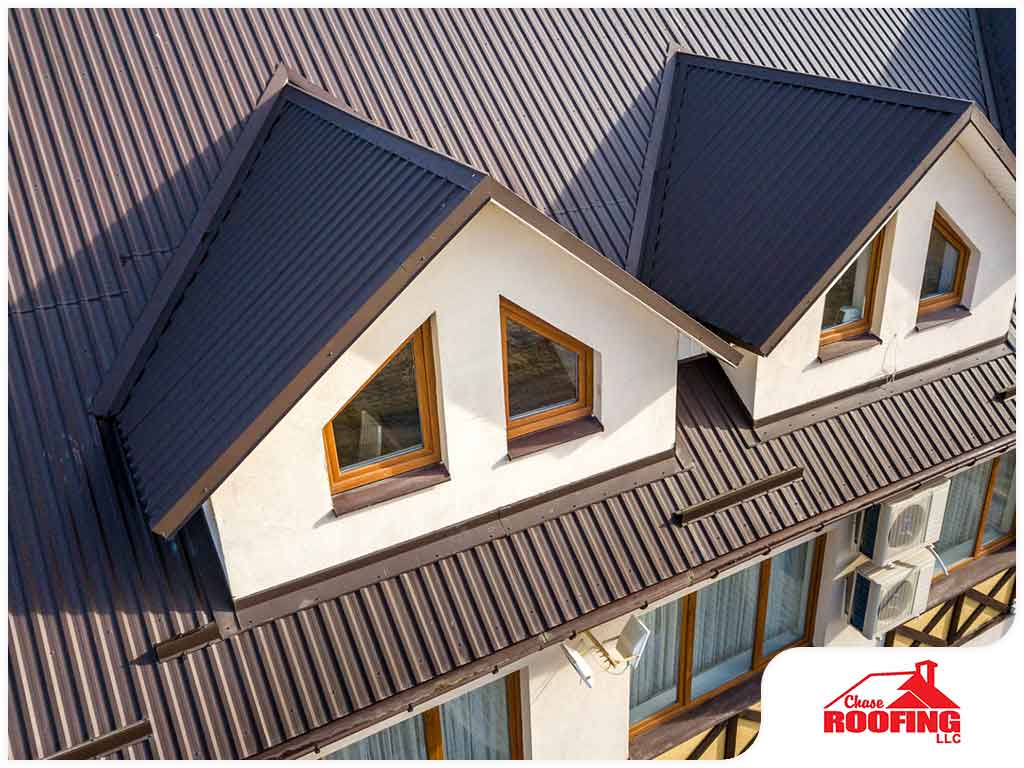 Energy Efficiency – Thanks to the energy-efficiency trend, a home with a metal roof is one of the most sought-after homes by aspiring homeowners. This is because of its "cool roof" capabilities, bouncing back heat from the sun effectively to limit passive heating, which can help you save a significant amount on your monthly bills. By having a metal roof installed on your home, homebuyers will be more than willing to pay a premium to buy your home when the time comes that you want to sell it.
Longevity – Another reason a metal roof can increase your home's value is due to its longevity. In fact, it's the greatest benefit to replacing your old roof with a metal one. Once you have a metal roof properly installed in your home, it's basically guaranteed that the home will remain protected for the next 40 to 70 years. If you sell your home, on the other hand, it also means that the next owner may not have to replace the roof for the next few decades, making it a bargain for them.
Eco-Friendliness – Metal roofing both made from recycled content and recyclable materials, letting it greatly help in reducing trash that make their way into landfills. For aspiring homeowners who are looking for an environmentally-friendly home, yours is a major bonus that they'll no doubt be willing to pay a premium for. To install a metal roof in your home, simply turn to the roof repair and installation professionals of Chase Roofing LLC.
Durability – Compared to other roofing materials, metal roofs are known to be one of the most durable as they do not corrode, crack or decompose, withstanding heat, rain, wind and snow. They're also very low-maintenance, allowing you and its future owners to save a significant amount on upkeep.
Need someone to fix your residential or commercial roofing system? Don't hesitate to turn to Chase Roofing LLC, your number one service provider of roofing and skylight installation services. Give us a call at (757) 872-0700 or fill out our contact form to get a FREE quote. We serve homeowners in Hampton, VA, and other nearby areas.