As there is a growing demand for standing seam metal roofs, there's also a demand for the best means to achieve desirable metal roofing seaming results. Since metal seaming is a complex process that has a steep learning curve and requires a high level of skill, only professionals are qualified to perform it.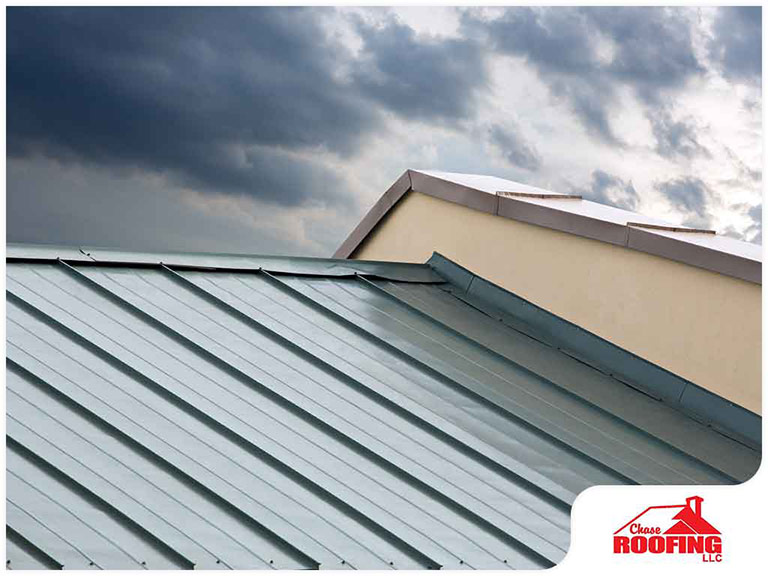 In today's post, Chase Roofing shares five of the roofing industry's best practices for metal roof seaming that your chosen roofing contractor must adhere to.
1. Skilled Workforce
Shoddy workmanship can only be the work of untrained (or poorly trained) personnel. You should only choose a highly trained team for your metal roof seaming needs. Your roofer should invest in training modules and sessions to ensure that their workers are equipped with the proper skill sets and know-how needed to perform a metal roof seaming successfully.
2. Proper Tools
It's not enough to have the best people on the job. Your preferred metal roof seaming contractor should also be equipped with the proper equipment in order to pull off the task successfully. After all, even the best roof repair company won't be able to fix your roof with the wrong tools. The important metal seaming tools your roofer should have are the hand crimper and electric seamer. Both of these tools must be used according to their respective manuals.
3. Electrical Sources
Where there is electrical equipment, there will of course be electrical source requirements. Your roofer should have a dedicated generator for their equipment.
4. Safety First
The safety of everyone involved in the metal roof seaming process should be a top priority. This includes you, the homeowner, and the roofing crew.
5. Cleanliness
Before hiring a contractor, ask them what their cleanup policy is. The mark of a good roofer is a clean work area once the roofing project has been completed. The tools used should also be clean before and after use to ensure optimal performance.
Professional Roofing Services
Chase Roofing LLC is the area's premier roofing company. You can count on us to do the job right the first time. We also offer gutter repair services. Call us today at (757) 872-0700 for a free quote on your new roof. We serve Newport News, VA.