Are you having trouble deciding which roofing material suits your needs? Chase Roofing, LLC., providers of premium roofs and gutters, presents these five features and benefits that will want to make you switch to slate roofing right now.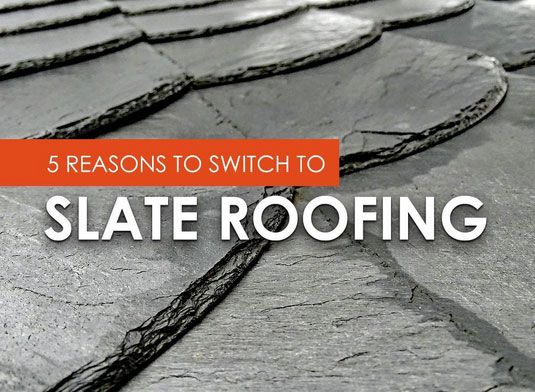 1. Long Service Life
Longevity is the top factor that makes slate roofing so ideal. Because the roof is one of the most expensive aspects of the home, it only makes sense that you want the type to last for decades.
2. Damage Resistant
Your home's roofing will suffer abuse from debris over the course of its existence. At some point, it will show signs of wear and tear. Fret not, though, as slate can withstand storm damage well. In fact, it also has high resistance to fire.
3. Superior Insulation
The sole purpose of roofs is to shield you from the harsh elements. Slate roofs can withstand constant poundings and keep you from water damage problems. Additionally, it is also impermeable to moss and algae growth.
4. Environment Friendly
Slate roofing is the perfect choice for homeowners looking for the greener alternative to contemporary roofing types. You won't have to feel guilty about being a contributor to the environment's speedy degradation.
5. Wide Color Choices
You won't have a problem mixing and matching your slate roofing color with the rest of your home's pre-existing palettes. Slate roofing comes in a wide array of colors to coincide with your personal taste.
Slate roofing is one of the most popular choices among modern homeowners today. With these features and benefits, it's easy to see why. Chase Roofing, LLC. is Virginia's roofer of choice. Why choose anyone else? We serve Yorktown, VA as well as other areas in the state. Call us today at (757) 872-0700 for superior quality slate roofing.