Winter can be a very tough season for your roof. That's why you should see to it that you provide sufficient care for your entire roofing system. In this post, Chase Roofing LLC lists five important things to keep in mind when caring for your commercial roof in winter.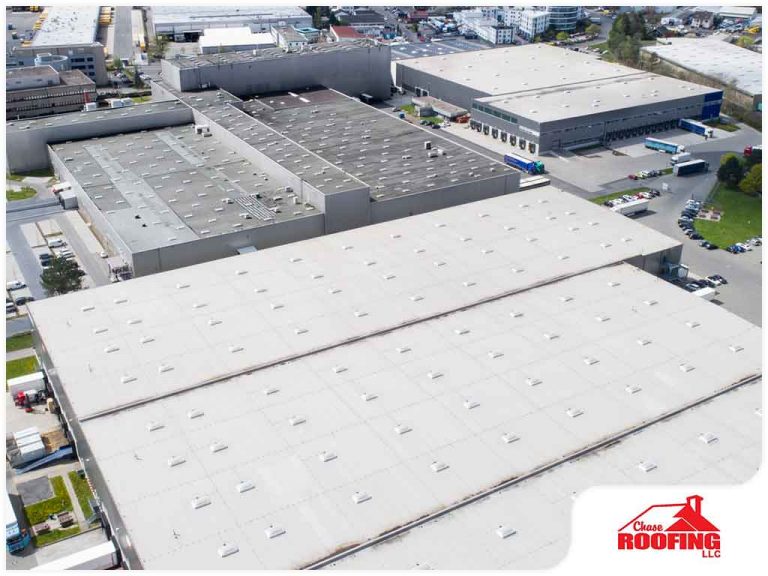 Ensure Roof Safety
Roof safety should always be on your priority list. It's best to consult a roofer regarding safety measures that you can do to keep your roof safe, especially for the building tenants. For instance, skylights can be a hazard when they're blocked by snow or debris. Find out from the experts what you can do to prevent potential accidents or damage.
Perform Inspections
Look for cracked seals and other loose components, and make sure these issues are fixed immediately. Doing the necessary repairs can help you avoid leaks, mold growth and water damage.
Check Your Gutters
Keep in mind that gutter repair, installation, and maintenance are essential to roof maintenance as well. Gutter issues can spread and affect other parts of your home, such as your roof and foundation. Keep them in good condition, and you'll be able to avoid water damage.
Watch Out for Ice Dams
If you start noticing icicles hanging from your gutters, you should address the issue as soon as possible. Ice dams can damage your downspouts too.
Plan for Snow Removal
Don't let a huge amount of snow accumulate on your roof. However, make sure to only do this once it's safe to do so. Also, hire a professional to carry out this job. They will definitely have the right tools to perform the task safely and correctly.
Chase Roofing LLC is a trusted local expert who can help you with various roofing projects. With several years of professional experience, we can ensure top-notch results that meet your expectations. Call us at (757) 872-0700 or fill out our contact form to request a free quote. We serve homeowners in Williamsburg, VA.