Gutters are highly communicative, showing clear signs when something is not working properly. The black and gray streaks or the small chips on their surface could mean they need immediate attention. Chase Roofing, LLC., your premiere roofing provider, shares a gutter health checklist to help you figure out if it is time to replace or repair them.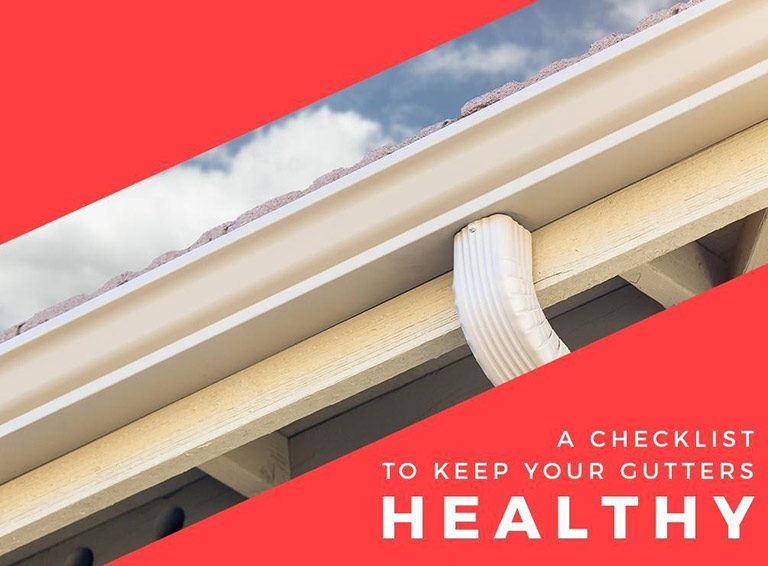 1. Cracks
The chance of a small chip in your gutter turning into a bigger hole is fairly high. In fact, most homeowners don't attend to this issue until water starts seeping through. What appears to be a harmless crack can eventually damage the fascia boards, walls and even the foundation of your home.
Investing in gutter repair can prevent potential structural problems. Our team of experts is equipped to fix your gutters, as well as provide installation and replacement services. In addition, Chase Roofing guarantees high-quality gutter products to fit your exterior design.
2. Water Marks
A big sign that your gutters are leaking is when you start to notice algae, mold or mildew in certain spots. This usually happens behind the gutter, soaking the fascia board, roof rafters or soffit. Water drips down to the bottom when the wood is submerged.
3. Standing Water
The primary function of gutters is to direct water away from your living space. Pools of water can indicate that they are not draining properly. Without proper maintenance or gutter guards, debris – such as leaves and twigs – may obstruct water flow.
Our company offers an innovative gutter protection system, which eliminates the risks of clogging. It keeps unwanted debris from penetrating while handling virtually any kind of downpour. It is also backed by a lifetime warranty.
4. Sagging Gutters
Your gutters should always remain in their original position. When they start to pull away from the house, this could indicate dry rot in the fascia. Don't hesitate to ask for professional assistance if you notice some visible changes in your gutter systems.
At Chase Roofing, we are dedicated to providing durable and long-lasting gutter systems to protect your home. We also offer roof repair and installation services to fit your needs. To learn more, call us at (757) 872-0700. We serve residents of Newport News, VA.