As North America's largest manufacturer of residential and commercial roofing systems, GAF also offers a wide variety of supporting materials that complete their roofing products. These features are part of the GAF Advanced Protection System that greatly improves both a roof's life span and performance. These include the waterproof seals and underlayment that support the shingles from underneath.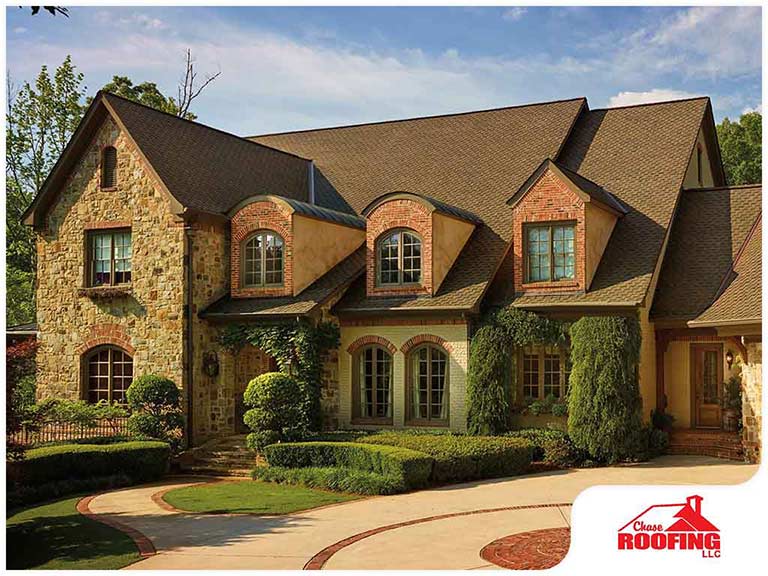 Let our roofing experts from Chase Roofing LLC explain the purpose of these important parts and how they can benefit you as a homeowner.
Roof Deck Protection
The underlayment is the last line of defense your bare roof deck has against water penetration. Roofing systems can benefit from a breathable underlayment that allows moisture to escape while still maintaining full protection against other elements. GAF offers Premium Breathable Roof Deck Protection in its Deck Armor® line, keeping your roof safe against your home's number one enemy: water.
Installing Underlayments
GAF underlayment products such as Tiger Paw® and Shingle Mate® must be installed before the main leak barrier. GAF certified roofing contractors will know the correct overlap requirements that will further help prevent leaks and other moisture-related problems on the roof. Certain areas in the roof such as joints, seams and edges need overlaps so rainwater does not get through the deck and cause deterioration of the vulnerable wood supports. Additionally, proper positioning and use of fasteners are needed to install underlayments securely.
Maintenance
With regular maintenance, you can avoid inconvenient and potentially costly roof repair requirements. Have your roofing system professionally inspected at least once every three years. Ideally, checkups are best scheduled every season, however, this is only necessary for aging roofs or for roofs who have been under recent storms.
Our MasterElite® roofers at Chase Roofing LLC are factory-certified to install, maintain and repair all GAF roofing systems. Give us a call at (757)-333-0052 or fill out our contact form to schedule a consultation and request a free estimate today. We serve homeowners in Hampton as well as all surrounding areas in VA.