During a home improvement project, boosting curb appeal may make your home the envy of the neighborhood, but preventing water damage should still be at the top of mind. This year, Chase Roofing strongly recommends prioritizing these home improvement projects: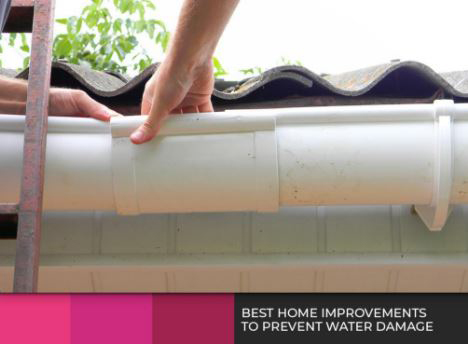 Roof Inspection
Any roofing expert would agree that roof coverings, regardless of the material, must be professionally inspected every three to five years. Even if you've never had problems with it, there's no telling whether there's damage to your roof unless you allow pros to give it a checkup. Most leaks happen only after roofing problems have remained undiscovered and, therefore, unaddressed for a long time.
Prevention is always the best fix for leaks. It lets professional roofers identify and repair red flags before they cause real trouble. If you have an old roof, the assessment can help determine how many years it still has before replacement is inevitable. This way, you can plan early and avoid a surprise, costly situation.
Much like roof repair, you shouldn't procrastinate on gutter restoration. A single structural problem may be enough to affect your roof's drainage system. A faulty gutter system might cause the water to get into places it shouldn't reach, especially your home's foundation.
Fortunately, checking your entire network of gutters and downspouts is part of roof inspection. Professional roofers have the trained eye to determine whether your faulty gutters can be fixed or are beyond saving.
Gutter Protection Addition
Apart from investing in timely gutter repair, consider installing a gutter protection system. It won't make your gutters and downspouts completely maintenance-free, but it will remarkably reduce the chances of clogging. By filtering out big debris while accommodating heavy rain, it can eliminate the risk of gutter cleaning for good.
If you're searching for a reliable roofing and gutter contractor in Newport News, VA, look no further than Chase Roofing. Call us at (757) 872-0700 today to discuss how we can improve your home's protection from water damage, and get a free estimate.