The roof is one of the biggest contributors to curb appeal. Its charm helps you make a good first impression, while its resilience keeps the rest of your home in good shape. To boost curb appeal using your roof, these are the best projects to tackle: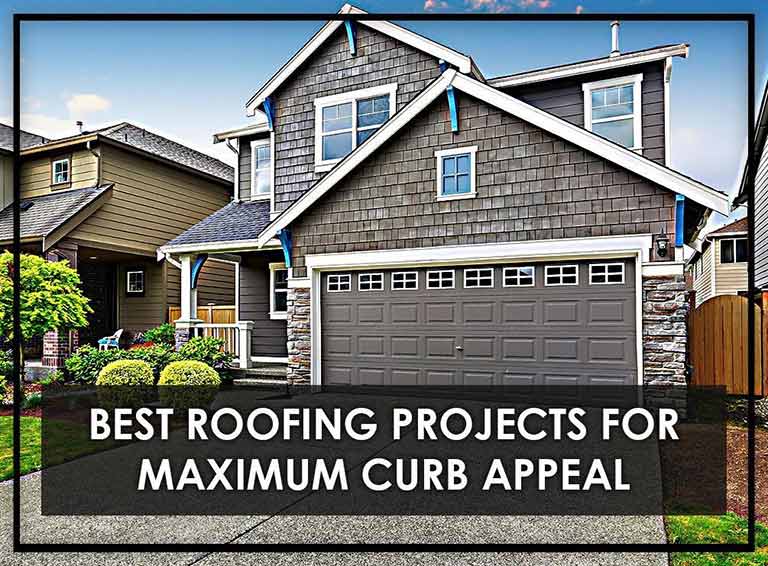 Routine Inspection
Proper maintenance is the cornerstone of roof beauty and longevity. Experienced roofers, like Chase Roofing, would recommend getting your roofing system professionally inspected once every three to five years. Periodic, thorough evaluations are key to identifying signs of damage early and carry out the necessary roof repair in a timely manner. Whether you see causes for concern or not, commit to your roof maintenance plan to stay ahead of problems.
Roof Replacement
Sometimes, minor repairs no longer suffice to restore the structural integrity of a faulty roof. Apart from getting obliterated by a destructive storm, re-roofing makes sense when major fixes are necessary to mend the damaged areas of an old roof. When your roofing system has seen better days and nearing its service life's end, a replacement might be the better direction to take.
Gutter Installation
Gutters and downspouts make your roof's drainage system. Without them, it would be easy for the rain and snow to wreak havoc with your home. If you still have no gutters, it pays to prioritize investing in them ASAP. If your current ones are shot, plan a gutter repair or replacement project to drain rainwater and snowmelt effectively. Plus, add a gutter protection system to filter out debris, prevent clogging, and eliminate the need for regular cleaning for good.
Skylight or Solar Tube Addition
Introducing skylights or solar tubes doesn't only elevate energy efficiency but also adds interesting details to the home exterior. They can lend your roofing system more character, separating itself from others in your neighborhood.
At Chase Roofing, we take pride in specializing in all of these roofing projects. Our strong credentials tell you we deliver flawless work and best-in-class customer service. To schedule your appointment with us to discuss the best roofing products for maximum curb appeal, call us now at (757) 872-0700. We'll be happy to talk about your needs and give you a free estimate in Newport News, VA.