Metal roofing in Newport News, VA, is made from recycled materials and can be recycled at the end of its service life, making this an eco-friendly product. Today, metal roofs have increasingly become popular due to their energy-saving benefits.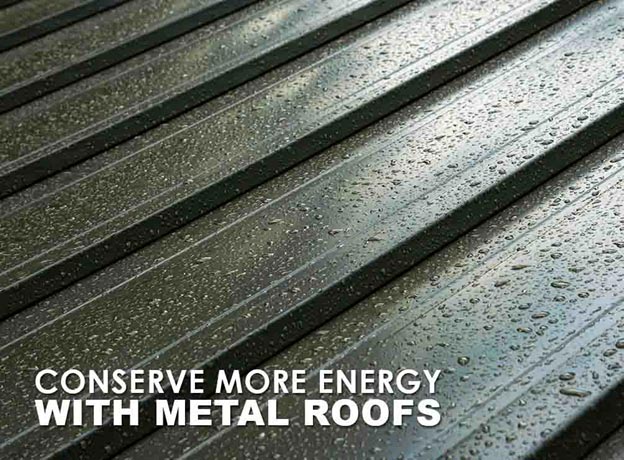 Chase Roofing discusses how metal roofs can help reduce your energy consumption.
How Can Metal Roofs Help You Conserve Energy?
Metal roofs come in a wide selection of finishes that gives them their reflective qualities. They can help increase your home's comfort levels by re-emitting most of the heat they absorb from the sun. In fact, a metal roof will help you conserve energy, re-emitting as much as 90% of solar radiation for a cozier home. With reduced heat, you do not have to overwork your HVAC units, leading to more energy savings.
What Are the Other Benefits of Metal Roofs?
Aside from being a cool roof, our metal roofs can have a lengthy life span. Heat from the sun can build up in your attic, especially if the area has poor ventilation and insulation. When this happens, heat will go up to your roofing system, shortening its service life. This makes your roof vulnerable to severe weather conditions and even lead to leaks and other problems.  While you can count on us to provide you with an efficient roof repair in Hampton, VA, our metal roof will reduce the need for repairs.
With our metal roofing installed in your home, you do not have to worry about heat build-up in your attic. Furthermore, they feature minimal seams and strong panels that make them durable and great in shedding water, ensuring lasting performance.
It can also prevent water from penetrating your home. Additionally, we can provide you with roofs that come in an array of colors and profiles for added curb appeal.
At Chase Roofing, you can rely on us to do more than just roof repair in Newport News, VA. Our metal roofing options will make your home more livable and help you conserve energy. Call us today at (757) 872-0700 for a FREE estimate.