A strong warranty should be an important consideration when you're looking into buying a new roof. If you've been looking around online or in showrooms, you may already have come across GAF's industry-leading roofing systems and warranties. As a GAF Master Elite™ contractor – a designation only 3% of roofers nationwide have – we often get asked about GAF's warranties. Let Chase Roofing, your professional local roofer, answer some of the most common questions: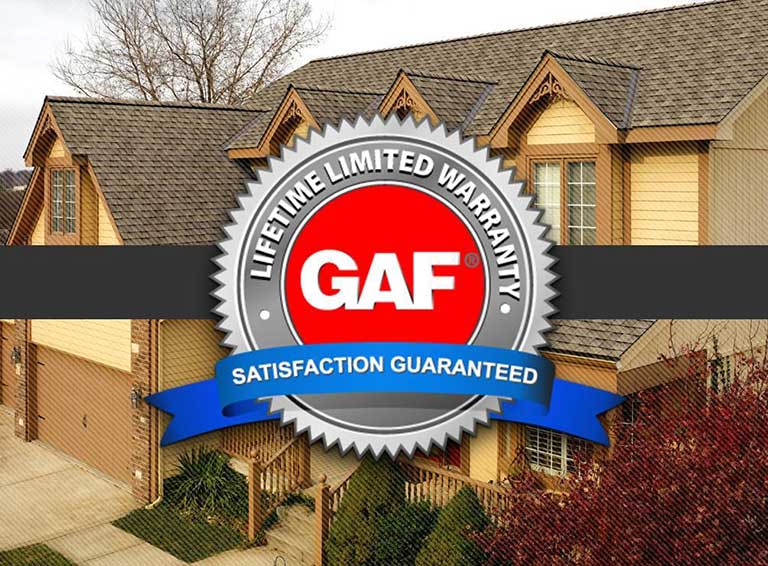 What is the Ideal Warranty Coverage?
Roofing warranties should at least have coverage for two essential parts: material and workmanship. Material warranty, sometimes referred to as the "factory" warranty, covers problems that may arise from manufacturing defects. Workmanship warranty covers problems that may arise from installation errors. GAF's System Plus and Golden Pledge® limited warranties include up to 50 years of material warranty, and up to 25 years of workmanship warranty.
What Kinds of Warranties Does GAF Offer?
GAF offers three levels for their limited roofing warranties. The Shingle and Accessory Limited Warranty is the most basic coverage that features up to 10 years coverage on materials. The System Plus Limited Warranty upgrades the material coverage to 50 years and adds a two-year coverage for workmanship. Lastly, the Golden Pledge Limited Warranty features the same 50-year material coverage and upgrades the workmanship coverage up to 25 years.
What is the Smart Choice® Protection Period?
GAF understands how critical the first few years of a roof are, as problems arising from manufacturing defects and/or installation errors often happen at this time. This is why GAF has a special provision called the Smart Choice Protection Period. If any of these problems happen during the first few years, GAF will cover 100% of the replacement materials and the reasonable cost to install them.
Why Should I Choose GAF?
GAF's limited warranties also eliminate the complications associated with warranty claims. With GAF's warranties, there's no need to go back and forth between manufacturer and contractor, the GAF Master Elite contractor does everything, resulting in speed, reliability and convenience.
If you would like to know learn about our roofing services, or if you need help finding the right roofing that matches your siding, call Chase Roofing today at (757) 872-0700 or fill out our contact form to schedule a free, no-obligation quote. We serve Williamsburg, VA, and nearby areas.