Scientists refer to them Gloeocapsa magma; to a professional roofer, they are known as blue-green algae. To the average homeowner, however, they're an eyesore that ruins curb appeal. These unsightly microbes leave brown or deep green streaks across the roof's surface collectively, making your property look old and unkempt.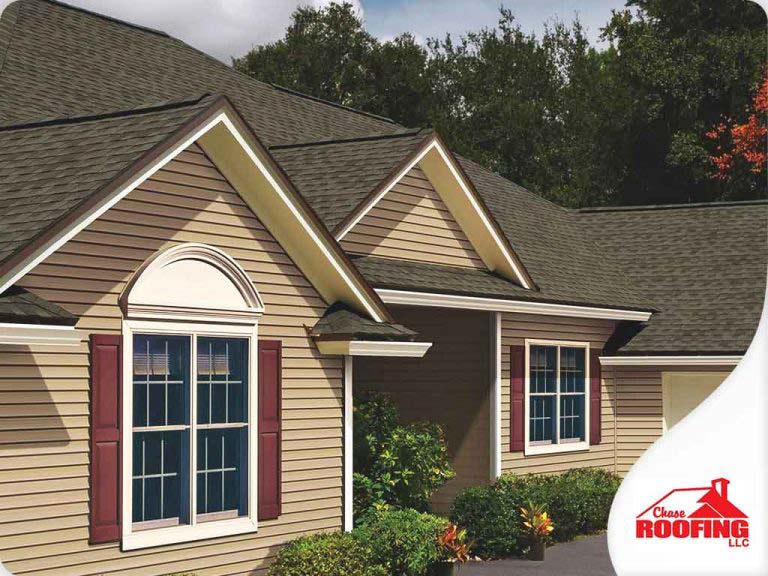 Thankfully, these algae don't necessarily pose any structural threat to the roof and they are preventable. As a GAF Master Elite™ roofing contractor, Chase Roofing LLC can help keep them at bay by using GAF's StainGuard Protection Plus™.
Like mold and mildew, blue-green algae love moisture and are ubiquitous, so if your neighbor's roof already has them, then it's only a matter of time before they start to appear on your roof too. Left untreated, they start to develop dark brownish-black shells, which protect them from the sun and make your roofing shingles look like they've seen better days even if they're still in perfectly good condition.
With GAF's StainGuard® Plus protection, however, we can make sure your roofing is free of such nasty growths. This advanced solution limits the growth and spread of algae discoloration on roofing shingles.
It's main features include:
Effective Copper Delivery
StainGuard Protection Plus technology features engineered capsules filled with thousands of copper microsites, which boosts the algae resistance to your roof shingles. The copper distribution is activated by moisture so you can enjoy an algae-free roof even as it gets old.
Long-Term Stain Protection
StainGuard Protection Plus technology comes with a 25-year limited warranty against algae discoloration. If for some reason your StainGuard–protected shingles start to show signs of blue-green algae discoloration during the first 10 years, you be sure that GAF will send a certified contractor to make any necessary fixes.
Harness the power of GAF's StainGuard Plus technology with Chase Roofing LLC today. We provide top-of-the-line roof repair, maintenance and gutters services. Call us at (757) 333 0052 to get started! We serve Yorktown, VA, and the surrounding communities.