The constant presence of water can cause various problems around your home. The most damaging of them all, however, is structural integrity issues. Thankfully, you can avoid such damaging problems by installing dependable gutters in your roofing system.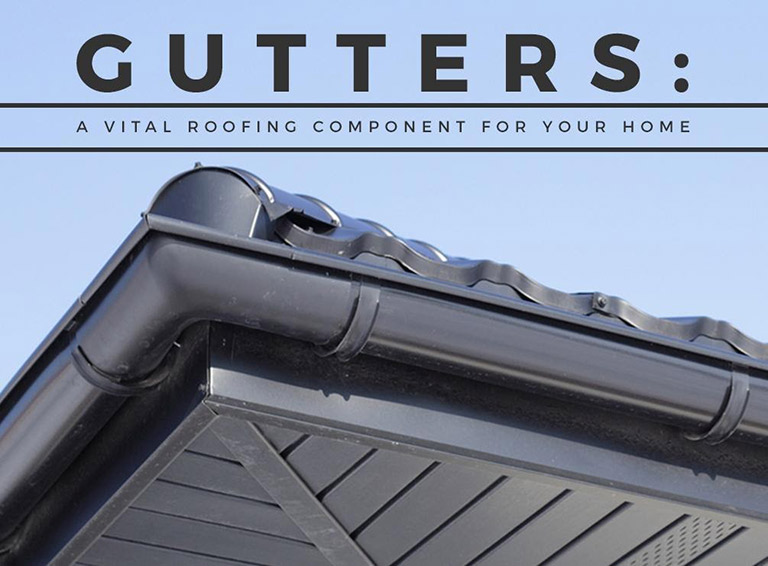 Here's a look at how gutters can help maintain your home's structural integrity.
Roof Protection
Water that backs up and floods the roof can cause major damage. It eventually affects the rest of your home when the roofing system fails. By investing in a durable gutter system, you eliminate the cause of the problem.
Wall Preservation
The walls are another area that gets affected whenever water damage becomes an issue at home. If neglected, they can lead to structural issues that may render your home unsuitable for you. Since gutters channel water away from the home, you won't have to worry about flooding and its subsequent issues.
Basement Flooding Prevention
While walking down to a flooded basement is indeed a nightmare scenario, the troubles don't stop there. Water that floods a basement has a way of seeping into other aspects of the home. This means you're in for serious structural integrity issues if flooding occurs on a routine basis. Installing gutters and investing in gutter repair maintenance every so often helps prevent these.
Well kept and fully functioning rain gutters play a vital role in preserving your home's overall well-being. Make sure to keep them clog-free and running smoothly so you won't have to face structural integrity issues brought about by excess water.
Chase Roofing, LLC. is the roof repair specialist you can depend on. Count on us to offer the right solution at the right price. We serve various areas in Virginia, including Newport News, VA. Call us today at (757) 872-0700 so we can set up a free, no-obligation quote at a time that's most convenient to you.