Whether you need a roofer for minor repairs or a full roof replacement, choosing the right one can help ensure the success of your project. Asking the right questions is a key step to narrowing down your list of prospective contractors. In today's post, Chase Roofing LLC sets you on the right track with the following questions that you should ask when interviewing contractors.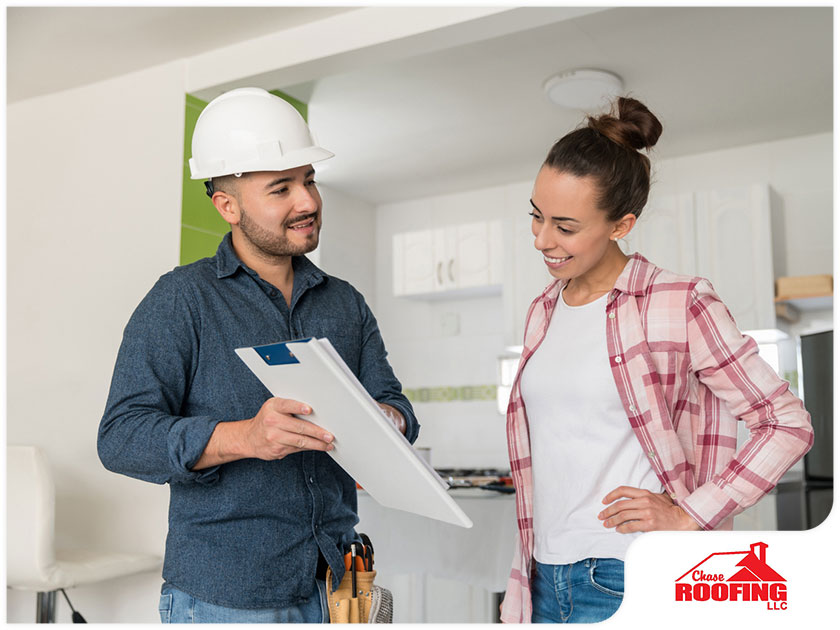 What Kind of Roofing Solutions Do You Offer?
Roofing contractors offer different services. If you're exploring options such as switching from an asphalt shingle roof to a metal roof, you'll need a contractor that offers both so they can explain the pros and cons. Roofers with a wide breadth of services and experience can save you a lot of time, as well as help you make informed decisions.
Are You Licensed, Bonded and Insured?
It's good practice to check if a contractor is licensed, bonded and insured. Most states require a roofer be licensed when operating within the state. Specifically, roofing contractors in Virginia must have a contractor's license issued by the Department of Professional and Occupational Regulation. A contractor's bond is basically a guarantee that the contractor will complete the job and ensure that permits and financial obligations are fulfilled.
Insurance coverage can differ between providers and contractors. However, there are two types of coverage that the contractor must carry: general liability insurance and workers' compensation ("workers' comp"). They cover accidental property damage and worksite injuries, respectively.
Are You Going to Remove the Old Roof?
Unscrupulous roofing contractors may offer "reroofing," which involves installing a new roof over the old one. Its only benefit is the fact that you save on labor costs by eliminating tear-off and removal. The problem is reroofing doesn't address roofing problems, but merely covers it. The ideal roof installation process involves stripping the roof down to the roof deck, which allows thorough inspection and repairs before the new roof gets installed.
Do You Have a Local Address?
There are many advantages to keeping your contractor search to just locals, apart from quickly narrowing down your list. For one, you know you will be working with a legitimate, locally-owned business that you can easily reach in case of emergency repairs or warranty claims. Local contractors also have more in-depth knowledge of local building codes, which will make you far less likely to encounter compliance-related problems.
Need help with your roof and gutters? Call Chase Roofing LLC at (757) 872-0700 or (757) 206-1948. You can also fill out our contact form to schedule an appointment. We serve customers in Yorktown, VA, and the surrounding communities.