Your gutters play an important role in protecting your home, along with the rest of the roofing system. The gutters catch and direct water to your downspouts, preventing that water from damaging your siding, landscaping, and other areas of your house. That's why, as an experienced roofer, we recommend dealing with gutter problems as soon as possible. Here's how gutters can affect your roofing system: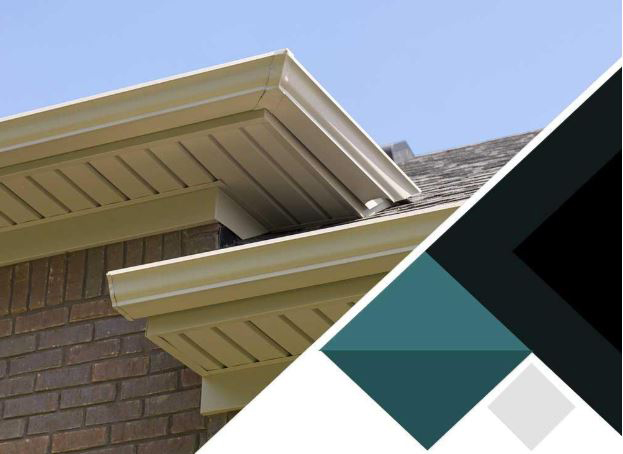 How Gutters Can Affect Your Roofing System
Leaves, dirt and other debris can clog up your gutters and downspouts, preventing water from flowing freely. This causes water to overflow from your gutters once it rains. This overflowing water can seep through gaps in your roofing system and damage it, leading to roof leaks if this problem is left unchecked. Gutter clogs and pooling water in your gutters can also increase the risk of ice dam formation during winter.
Ice dams are caused by poor attic insulation allowing the heat from the attic to rise up and melt the snow on top of your roof. This melted snow then flows down your roof towards your gutters, where it will once again freeze. Pooling water in your gutters can make this process worse because the water in your gutters can form an ice dam. Eventually, the constant melting and refreezing can damage your roof. As an experienced roofing company, we recommend making sure your attic is well-insulated and your gutters are in good shape before winter arrives.
How Our Services Can Help You
Chase Roofing can help you with our gutter installation, repair and replacement services. We can help protect your home from water damage by finding and fixing gutter problems before they damage your roofing system. We are also an excellent roofer. As a GAF Master Elite® contractor, we are part of the top 3% of all roofing companies in the country. We can handle any kind of roofing problem, and we can replace your roof if necessary.
Chase Roofing can help you keep your gutters and roof in good condition with our services. We've won the Angie's List Super Service Award for the quality of our work and we have over 20 years of experience. We're dedicated to providing local homeowners the best home improvement services possible. Call us at (757) 872-0700 to learn more about our services and products. You can also get a free quote. We serve Yorktown and many other areas in VA.