Due to homeowners' efforts to keep their monthly energy costs as low as possible, solar panel installations on roofing systems are on the rise. However, what some homeowners don't know is that it's possible for the installation to void your roof's warranty. Here, Chase Roofing LLC reveals the ways a solar panel installation on your roof can void its warranty and how to ensure this doesn't happen.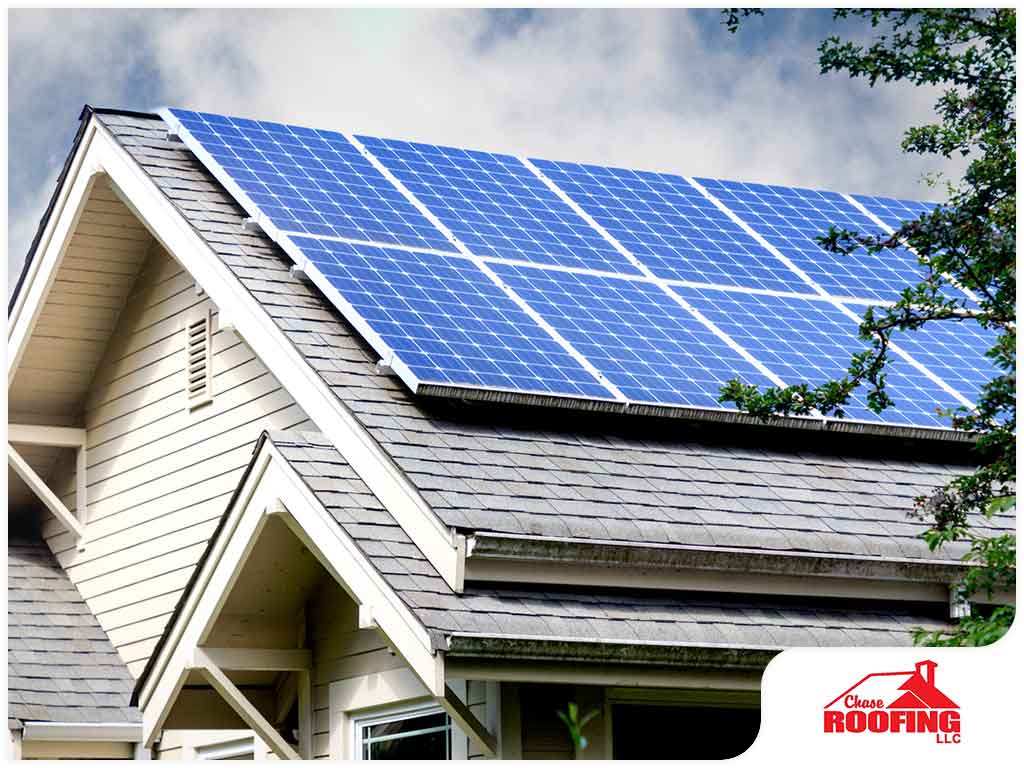 Solar Panel Installations and Roofing Warranties
How a solar panel installation can void your warranty actually depends on one thing: your contractor. If you fail to find the right contractor to perform the job, your solar panel installation can go wrong in a number of ways. For one, the carelessness of an inexperienced roofer can inadvertently cause damage to your roof, such as cracked tiles.
Apart from that, the incorrect use of fasteners to attach footings, using low quality racking systems that don't have waterproofing features, improper racking installation, and failing to use the right waterproofing sealant are the other ways your contractor can botch the installation of the solar panels, leading to your roof's warranty being voided as your roofing system is now susceptible to leaks.
To ensure you have the best contractor for your solar panel installation, turn to the roof repair and installation experts of Chase Roofing LLC.
How to Keep Your Roofing Warranty Valid
To be sure your solar panel installation doesn't void your roofing warranty, there are a few things you need to know. The first of these is the age of your roof; depending on its age, it's possible your roof is still under warranty and if it is, make sure to check with the roof installer first before having the panels installed. If your roof has ten years left on its lifespan, on the other hand, consider delaying the installation until you conduct a replacement project; that way, the new roof can be installed with the solar panels at the same time.
Apart from those two, you'll also need to ensure that your installer understands how to work with your roof type and ask what racking system and materials they'll be using. For additional precautions, understand the warranty of your solar installer and make sure that it covers roofing damage as well.
Look no further than Chase Roofing LLC for your home improvement needs. When it comes to gutter repair and skylight installation services, we are the leading professionals. Give us a call at (757) 872-0700 or fill out our contact form to get a FREE quote. We serve homeowners in Newport News, VA, and other nearby areas.