Nothing's more frustrating than dealing with emergency roof damage. No matter how harmless it may seem, you shouldn't procrastinate if you want to avoid costly consequences. As a responsible homeowner, here's what you need to do to handle the situation right: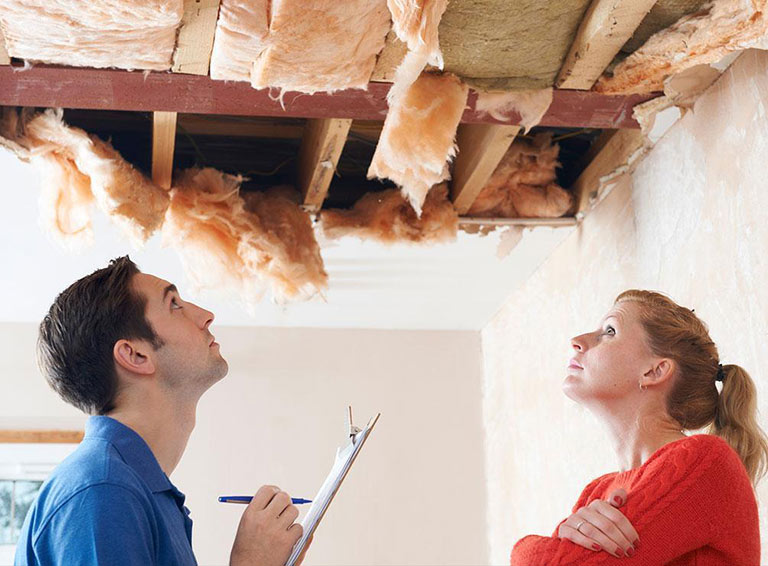 Don't Wait for the Storm to Pass
First of all, call a roof and gutter repair professional to address the issue immediately. The damage may be done, but it's only going to get worse as long as the inclement weather doesn't let up. Unfortunately, many roofers aren't willing to brave the storm and temperature to patch leaky roofs. Chase Roofing LLC is one of the few, reliable contractors that will always respond to emergency repair requests.
Review Your Insurance Policy
If you feel you should be compensated for your broken roof, check your home insurance coverage. Your policy would specifically say which parts of your home, or roof, will be eligible for payment. Ask your roofer to tell you which components are affected.
You may not be able to file a claim if your roof is already in a state of disrepair before the leakage happened, however. If you don't neglect your roofing system and observe preventive maintenance, ready your documents to strengthen your case.
Produce Evidence
Take photographs of your broken roof as well as the interior water damage it may have caused. Browse the internet to find news reports about the storm ravaging your area to note that it really happened on that date. Better yet, hire a roofer that provides insurance claim assistance so you won't have to worry about documentation.
Waste No Time
Notify your insurance company about your situation. You only have a small window to file the claim so make your move quickly. Schedule a meeting with your insurance adjuster to assess the damage. Have your contractor represent you during the inspection to protect your entitlement to insurance payment based on your roof repair or replacement estimate. If your insurer denies your claim, your roofer can help you explore other options to appeal your claim and get a more favorable result.
Trust your emergency roofing needs to Chase Roofing LLC and help will arrive at your doorstep in no time. Call us at (757) 872-0700 any time to address your roof storm damage in Newport News, VA, or the surrounding areas.