Different types of buildings may sometimes have different roofing needs. However, certain roofing options work well in any given condition. Such is the case for metal roofing. Being a sturdy and dependable type, it is the perfect choice for commercial roofing.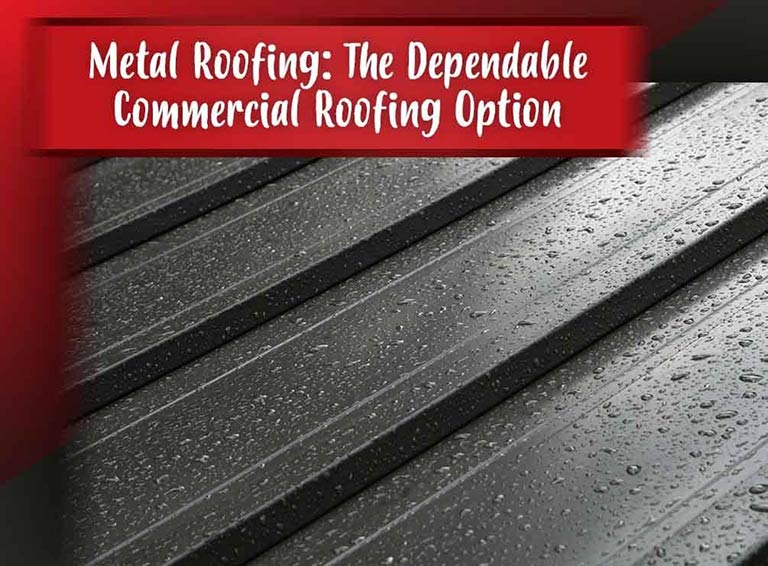 Here's a quick look at its features and benefits.
Sheer Durability
If there's one thing that metal roofing is known for, it's for the sheer durability it possesses. This alone makes it the perfect choice for commercial roofing. Business owners can be sure they're sturdy enough to withstand the rigors of the changing seasons.
Appealing Aesthetics
With the many designs available for metal roofing, business owners will have no trouble picking a roofing style that complements their building's existing aesthetics. Its inherent shine and texture make it an appealing option as it makes the building it adorns much more stylish and modern-looking.
Minimal Maintenance Requirements
Constant maintenance is something that commercial building owners have to deal with constantly. By choosing the maintenance-free option, you have one less maintenance hassle to worry about. Metal roofing will withstand the test of time and won't show signs of weathering that plagues other roofing types.
Cost Effectiveness
Because of its durability, the initial cost of metal roofing makes it a worthy investment. It's a sound investment because of its longevity and ability to withstand the test of time. You won't have to worry about untimely emergency roof repairs.
Commercial roofing calls for extra strength and durability that other roofing options suitable for residential roofing just can't provide. Make sure to choose the roofing option you can depend on through rain, snow, and perennially scorching sunshine.
Chase Roofing, LLC. is your ever-reliable roof repair specialist. You can trust us to provide true value for your money. We serve various areas in Virginia, including, Hampton, VA. Call us today at (757) 872-0700 and get a free, no-obligation quote.