Asphalt shingle roofing systems, for all their advantages in appeal, durability and affordability, are often plagued with a common problem present in humid areas—blue-green algae. Gloeocapsa magma, more commonly known as blue-green algae, actually appears as black streaks across asphalt shingles. They do little to harm the roof structure itself but they can be an unpleasant sight, which is why many homeowners take steps to get rid of them as soon as they pop up.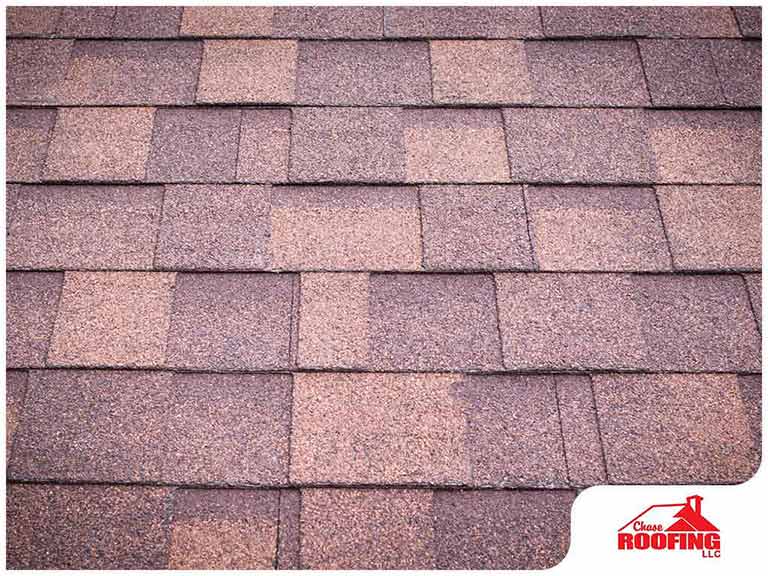 Read on as our roofing professionals at Chase Roofing LLC offer you a few tips to protect your roof and keep these unsightly trespassers at bay.
Water Flow Management
High amounts of moisture or standing water create an ideal place for blue-green algae to thrive. That's why it's important to keep your gutters and downspouts cleaned regularly and free of any possible debris that might cause clogging problems. Clear up your gutters, particularly during seasons when nearby trees are shedding their leaves to minimize water-related issues such as algae growth.
Professional Cleaning
Another option to get rid of blue-green algae is by simply cleaning them off your roof. You'll find an abundance of chemical cleaners at your local hardware store, however, you can also choose to make your own from bleach, water and an additive called trisodium phosphate (TSP). The only downside to this is the algae will often grow back and frequent and repetitive cleaning can wear out shingles pretty quickly.
GAF StainGuard™ Algae-Resistant Shingles
GAF has developed a copper-based anti-algae asphalt shingle that resists blue-green algae and other types of growth on the roof. StainGuard™ is available in select areas and as an added feature on most asphalt shingle product lines. Ask your roofer if GAF StainGuard Plus Time-Release Protection is the right choice for your home.
As a GAF MasterElite™ installer, Chase Roofing LLC proudly offers roofing shingles that can withstand blue-green algae. Give us a call at (757)-333-0052 or fill out our contact form to request a free estimate today. We serve Yorktown, VA.