While the roofing system makes up a good portion of your home's exterior, it does not stand alone. When you undertake a roofing project, consider also tackling the following upgrades to bolster your home's function and appearance.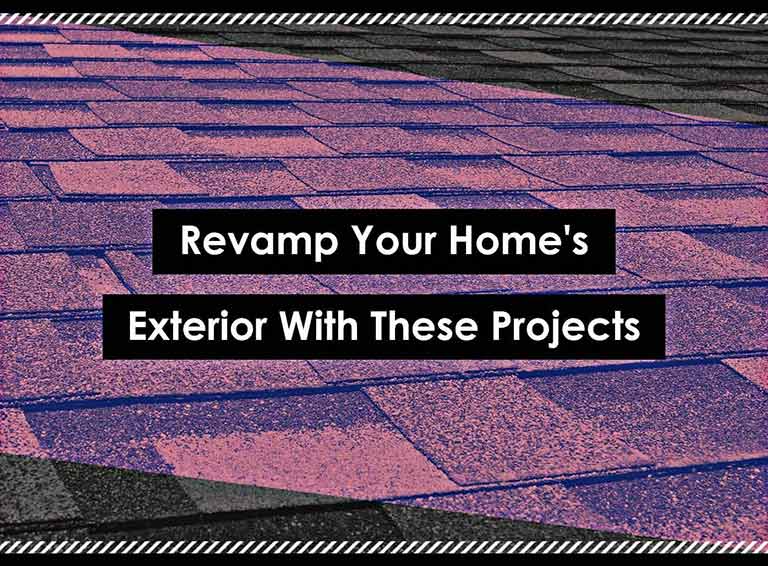 The following are things you can revamp along with the roof for a fresh look.
Landscaping
Revamping your landscaping along with your roofing makes sense because they complement each other. Doing so gives you a chance to surround your home with colors that exude its coziness and appeal. Just pick colors that go well with the existing styles of your home.
Hardscaping
Apart from landscaping, hardscaping is another aspect you should consider upgrading together with your roofing system. Hardscaping covers that part of landscaping consisting of man-made materials, including pathways, concrete, and outdoor furniture. The addition of outdoor kitchens and or decks gives you a chance to make the most of your home's exterior.
Gutters
No roofing system would be complete without accompanying gutters. Protect your home from the ravages of rainwater with a dependable gutter system. It's an investment that's well worth your time and effort as it will keep your home's exterior fresh and looking new for a long time to come.
Lighting
Playing with lighting is a clever and effective way of emphasizing certain aspects your home. It's also a great way of diverting attention away from the parts you have yet to work on as well. You can create exactly the ambiance you want with a little creativity and playfulness in exterior illumination.
Chase Roofing, LLC. is the only roofer you will ever need. We make it a point to let you feel our unparalleled commitment to excellence and you'll see it in our workmanship and customer service. We serve Yorktown, VA, as well as other nearby areas. Call us now at (757) 872-0700 to get a free quote.