Because every family is different, every home has different needs. What works for yours may work for your friend or cousin. The can be said for your home's roofing. Your overall climate, environment, and lifestyle have a big role to play.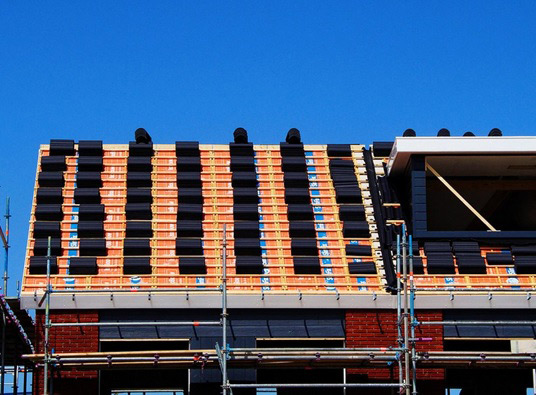 Nevertheless, you need to understand which roof material will help make your home a better place. If you're looking to install new roofing in Hampton, VA, we would be happy to give you an overview on the materials as well as share some tips.
Roof Materials to Consider for Your Home
As the go-to roofing company in the Tidewater, Chase Roofing LLC understands the needs of the region. That's why we believe that the durable and weather-resistant metal roofing is a smart choice. Metal roofs can last for up to 50 years with proper installation and maintenance. These are also easy to maintain and install. These won't chip or fade over time. If, however, you're wanting something beautiful and heavy duty, slate roofing is the best option.
Slate roofs have a life expectancy of up to 200 years. These have excellent insulating properties. To make your home stand out in the neighborhood, a slate roof is your best pick. For homeowners who are after the traditional look, consider using asphalt shingles. This popular roof material is light in weight, affordable, and aesthetically pleasing. We offer asphalt roofs in various colors and styles. Any of these roofing materials might be a good choice for your home.
Things to Remember When Choosing a Roof
Choose a roof that will complement your architectural design. You wouldn't want to spend more on repainting your exterior of changing the color of your windows. Choose the roof color and style that will match your overall exterior appearance. Pick a roof that will pay for itself over time. Energy-efficient roofs, such as those we install, provide savings on heating and cooling costs. That's one way to maximize your investment.
Now, keep in mind that a good roof won't work properly without quality installation. Make sure you hire a reputable company, such as Chase Roofing LLC. We have an expertly trained team that can work on different home designs. We ensure the quality of our installations, so we only get products from leading brands, such as GAF. Aside from roof replacements, we also conduct repairs. For a roofer in Williamsburg, VA, that you can trust, turn to us.
Learn more about residential and commercial roofs by calling us at (757) 872-0700. You can also fill out our contact form to schedule an in-home consultation.