You may look at the roof of your home or office building and simply see a surface that keeps you , your family, or your employees warm and dry. We at Chase Roofing LLC, on the other hand, see something entirely different. We see a very complex system that involves multiple components, each of which must be functioning at its best in order to deliver optimal performance. Thus, we've taken the challenge of making ourselves experts in all facets of roof repair in Newport News VA, Smithfield, and the many surrounding areas to heart.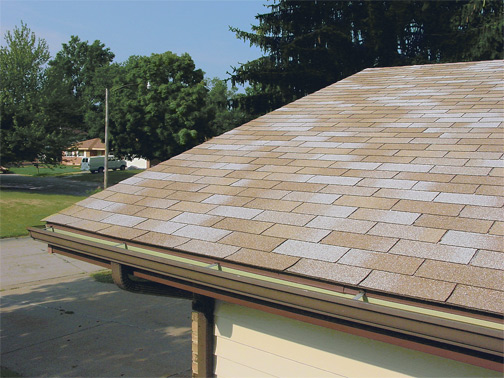 Addressing All Aspects of Your Home or Office's Exterior
Your home or office's roofing and draining systems consist of several different elements, and unlike many providers of roofing in Yorktown and New Kent, we're equipped to handle them all. This includes gutter installation, repair, and replacement. Without a well-functioning gutter system, the water running down off of your roof has no way of being directed away from your home or office. With our help, you can protect yourself against the potential for water damage by having both a well-maintained roof and network of gutters. We also handle siding jobs to ensure any water coming down from the roof does not enter your structure's interior.
Yet our services don't stop there. We're also able to handle a number of other different jobs related to your roof. These include:
Sky light installation
Attic ventilation services
Solar tube installation
Chimney and wall flashing maintenance
Ice and water shields
We're Waiting to Work with You
For all of the complexities that go into the roofing system of your home or office building, its functions are relatively simple: Provide comfort and protection by any means possible. Thus, if yours is doing its job right, you won't even notice it's there. Keeping up on your roof repair in Hampton VA and Poquoson allows you this luxury. When issues arise, just call us anytime of the day or night at (757) 872-0700. You may reach us by filling out our convenient online contact form.