As the area's most trusted roofer, Chase Roofing, LLC has installed a good number of slate roofing systems over the years. Here's a look at what makes it the perfect roofing choice for any home.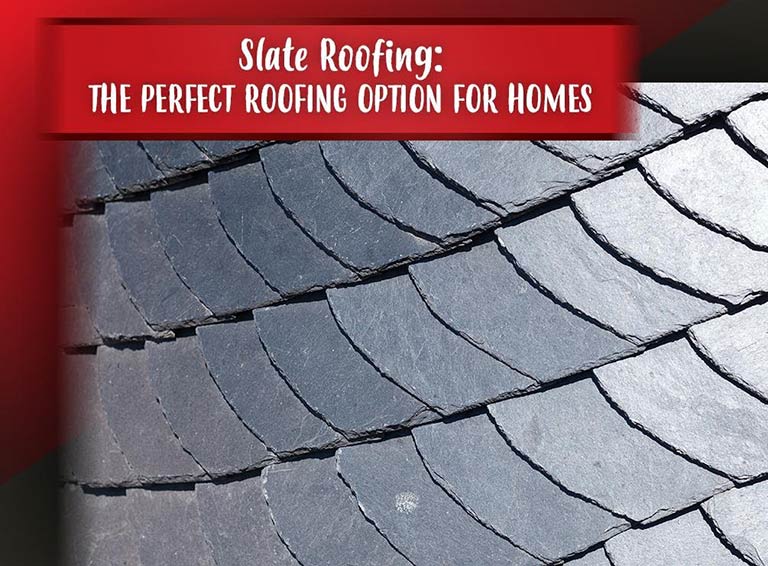 Sturdy and Dependable
Slate roofing is tough enough to withstand even the harshest weather conditions. Because of its extreme density, you also won't have to worry about leaks. It is a lasting investment that will shield you from the harsh elements for many years to come. Homeowners looking for sustainability should take it into serious consideration.
Minimal Maintenance Requirements
Homeowners who invest in slate roofing need not be concerned about premature roof repairs. Nor will they need to bother with the constant hassle of maintenance. They do well against chipping, cracking, and rotting, giving them the advantage of prolonged longevity over other roofing types.
In addition, slate roofing is also resistant to issues that plague other roofing options, such as mold and mildew growth.
Appealing Aesthetics
Few roofing options are as visually pleasing as slate roofing. With the wide variety of colors and sizes available, homeowners won't have problems mix-and-matching with any architectural style. It is the perfect roofing option for homeowners who put a premium on aesthetic appeal. It offers an elegant, rustic look that can give your home's overall curb appeal a significant boost.
With the availability of different roofing options, take time to learn about each roofing type's features and benefits to help you make a sound decision. These distinct advantages give slate roofing an edge over other roofing alternatives.
Chase Roofing, LLC. is the company you can depend on for superior quality roofing and siding. We offer the right solutions at the right rates. We serve various areas in Virginia, including Williamsburg, VA. Call us today at (757) 872-0700 and get a free, no-obligation quote.