The roof is arguably the most important aspect of your home. When the rains, high winds, and thunderstorms come, they take the full brunt of it all.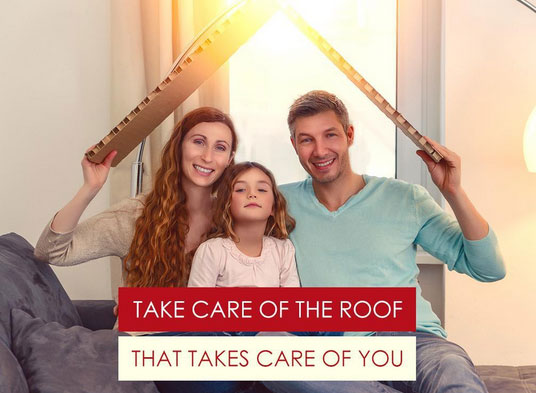 It's important to keep your roofing system in prime condition if it's to serve its purpose well. Here's why.
Better Shelter From the Elements
Ample shelter is among the most basic of human needs. Having a dependable roofing system above your head allows you to enjoy your home to the fullest. It brings peace of mind knowing it won't break down easily. Being that the roofing is one of the most expensive aspects of the home, it's important to keep it in tip-top shape to get the most of your initial investment
Maintained Energy Efficiency
The older your roofing system gets, the less effective it will be in terms of energy efficiency. Conversely, the better your roof's condition, the better it will be in reflecting heat. In addition, well-maintained roofs provide better ventilation than worn-out ones. This makes you less reliant upon your home's air conditioning system.
Less Routine Repairs
Roof repair services can be a hassle. Oftentimes, they entail long hours of work courtesy of your trusted roofer. While it's well and good, it can throw your everyday routine off-balance. By keeping your roof in good condition through preventive maintenance, you won't have to deal with the "bigger" repairs.
Systematic maintenance is the only way your roofing can sustain constant punishment from the harshness of weather. Consult your trusted roofer to ensure your roofing will stay in top shape through the years.
At Chase Roofing, LLC. we make sure to take good care of the roofing system that takes care of you. We specialize in roofing and gutter repair services. We serve various areas in Virginia, including Newport News, VA. Call us today at (757) 872-0700.