According to HomeAdvisor's 2017 True Cost Survey, 47% of baby boomers, 56% of Generation X and 60% of millennials are do-it-yourselfers. While DIY has its rewards, such as potential savings and a sense of accomplishment, some home improvements are better left in the hands of professionals. One of those hands-off projects is roofing work.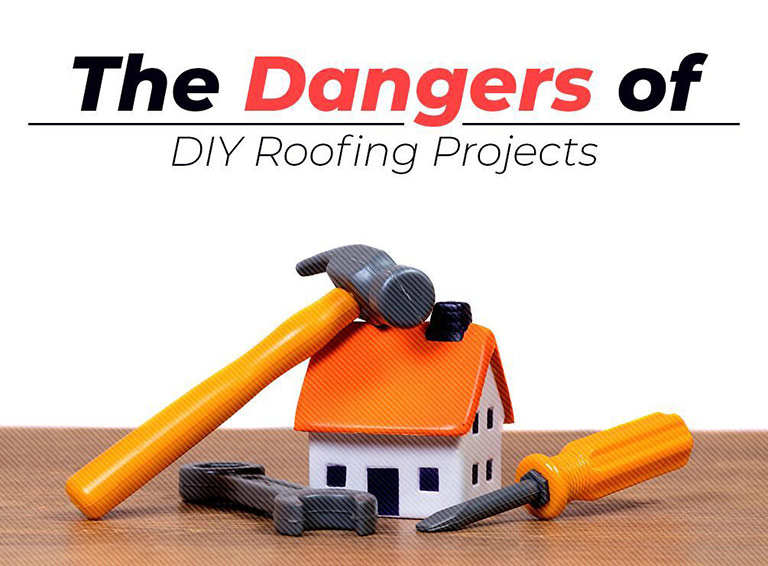 Why shouldn't you do it yourself when it comes to fixing your roofing system? Chase Roofing sheds some light on its three main dangers:
Chance of Failure
Roofing projects are always crucial because your home's structural integrity and your comfort are on the line. A single mistake could mean rain inside your home in the middle of the night, on a holiday.  Even if you know how to use your tools, you can't master the essential skills to install shingles overnight with YouTube videos.
In the Old Dominion State, a roofer must secure a license to perform roofing work. The state has strict trade requirements in place to measure the proficiency of the candidate. Without having a license, you shouldn't touch your roof. Apart from failing to fix the issue, you might even make the problem worse.
Risk of Injury
Inspecting and repairing your roof involves climbing a ladder with bulky supplies and tools, and making several runs. One misstep can send you to the hospital. Professional roofers are not immune to fall injuries. The difference is that they're trained to spot and manage hazards properly. As a crew, they know how to work with each other, ensuring everyone and everything is safe on the job site at all times.
Lack of Workmanship Warranty
In case of failure, you take all the blame. You'll be accountable for mistakes, possibly nullifying the manufacturer's warranty that comes with the roofing materials.
Hiring a certified roofer means gaining access to powerful warranty coverage, which protects against installation-related errors. For instance, the Master Elite™ roofing contractor has the exclusive privilege to extend GAF's 25-year workmanship warranty along with many other fantastic features to the homeowner.
Whether you need new gutters or want to patch up damaged areas, hiring a professional roofer is a must. You may spend some money, but the value you'll get in return will be priceless. To talk about your roofing needs in Yorktown, VA, call Chase Roofing at (757) 872-0700 today.