You may have already heard experts recommend regular gutter maintenance and timely gutter repair and their importance to your home's longevity. It may sound unlikely, but let us elaborate on how such a small component can have a big impact on your home—and why maintenance is a must.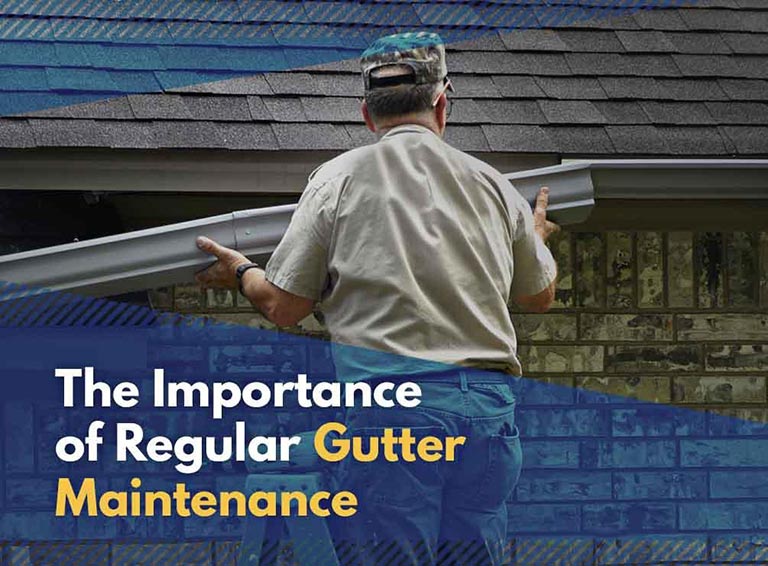 The Effects of Clogged Gutters
House foundations are made of concrete anchored in layers of soil, clay and bedrock. Stray rainwater from clogged gutters could introduce too much moisture, which can have adverse effects on the foundation. The concrete components would absorb too much moisture and eventually crumble, while the clay would be too porous to hold the weight of the entire structure. Optimistically, the house would settle a little bit, but in the worst scenario, the house could collapse in on itself, having no steady ground to stand on.
Regular Gutter Maintenance
With roofing and gutters, being proactive is always preferable. Finding potential problems and addressing them while at an early stage are less costly. The alternative is to deal with problems as they manifest, which by then is too late.
Regular gutter maintenance should be conducted twice a year: once in the fall and again in the spring. In addition, inspect your roof after a storm. When you have your gutters professionally maintained, you have the assurance that every small problem is addressed, including the angle of the gutters, attachment of hangers and the rate of water flow.
Gutter Protection Systems
We understand that not everyone can keep up with scheduled gutter maintenance, which is why we recommend having a reliable gutter protection system installed on their gutters. What gutter protection systems do is simple: they filters leaves and other solid objects away from the gutters, allowing rainwater to flow freely into the downspouts and minimize the chances of spillage. They also keep the gutters from bending and detaching from too much weight. At Chase Roofing, we offer our innovative gutter protection systems with all of these features, and they're covered by a lifetime warranty.
To learn about our gutter and roof repair services, call Chase Roofing today at (757) 872-0700 or fill out our contact form to schedule a free estimate. We serve many areas in and near Newport News, VA.