Regardless of your choice of roofing in Hampton, VA, it should protect your home from the elements for an approximate number of years. An efficient way of prolonging your roof's service life is by conducting preventative maintenance regularly. In addition, urgent inspections should be made, especially after a storm hits to see if your roof sustained severe weather damage.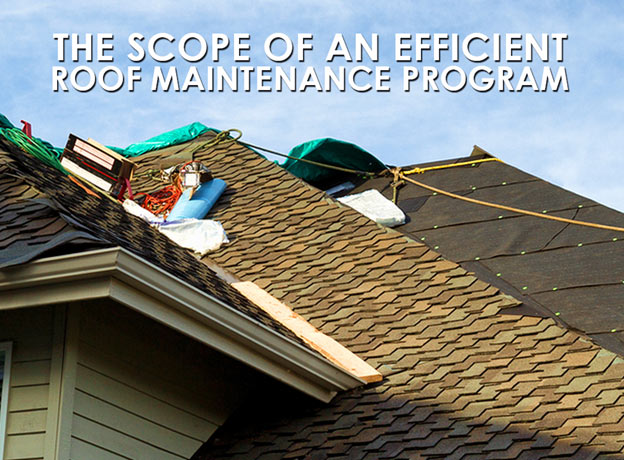 By implementing periodic preventing maintenance, you prevent small issues from growing worse, leading to unplanned and costly repairs. You can count on Chase Roofing to implement a thorough and efficient roof maintenance program. Let us show you how we do it.
Interior Inspections
Roof inspections should start in the interior of your home. We will examine your walls and ceilings to see if there are dark spots or signs of water damage. These issues indicate faulty roofing.
Roof Surface Inspections
Once we finish inspecting your home's interior for any signs associated with a deteriorated roof, we will check your actual system. You can expect a highly experienced roofer in Williamsburg, VA, from our team to implement an organized roofing inspection. We will be sure to check the following:
Cap Flashings – We will check it for loose or missing fasteners. We will closely examine it if its sealants are showing signs of deterioration.
Edge Metal – This provides waterproof flashing and is located at the edge of your roof. Like with cap flashings, we will check if it has loose or missing fasteners. We will also inspect for open joints and degraded sealants.
Base Flashings – This should not have any signs of cracking, aging, or weathering to ensure it is performing. Sealed seams at vertical laps are also an indication that it is in good shape.
Penetration –To ensure their lasting performance, we will make sure that they are flashed properly. We will inspect pitch pockets containing enough fill material to prevent water overflow.
By implementing a systematic maintenance procedure, you can be sure we'll identify and spot early signs of roof failure. You can also rely on us to provide you with a precise assessment of your roof's overall health and recommend efficient roofing solutions. If we see that your roof has already sustained massive weather damage, we can provide you with high-quality replacement roofing in Yorktown, VA.
For instance, as a GAF® Master Elite™ contractor, we can provide you with asphalt shingles that can withstand blow-offs and severe weather conditions for years to come. Furthermore, they are available in an array of colors and profiles such as European clay tiles or slate to add to your home's curb appeal. Lastly, they come with exclusive warranties for your peace of mind.
Let Chase Roofing provide you an efficient roof maintenance program bi-annually for a long-lasting roof. Call us today at (757) 872-0700 for more information about our roofing services.