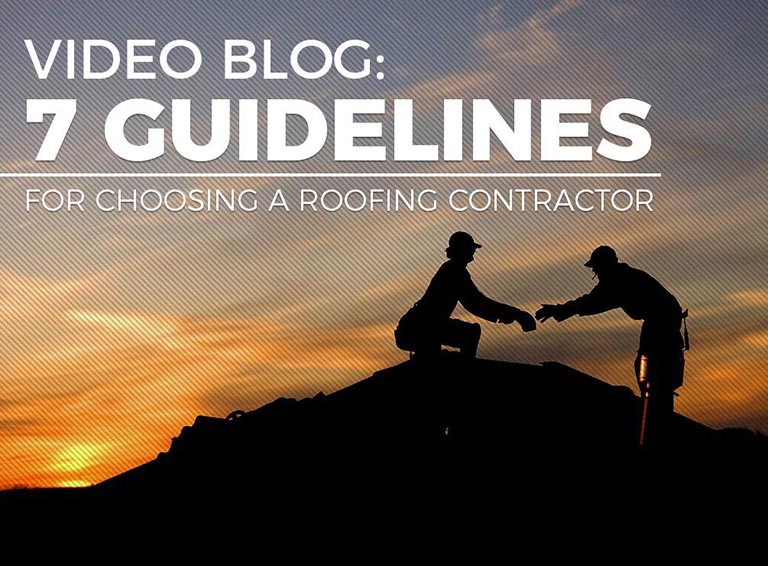 The right roofer doesn't just install a roof, he or she also helps ensure a successful installation process. Choosing the right roofing contractor is therefore an important first step in any roofing project. In the following video, National Roofing Contractors Association (NRCA) Media Relations Manager Charlotte Norgaard shares guidelines on choosing your roofing contractor.
Licenses and Business Requirements – The roofing contractor should have a physical place of business, complete with a business phone number and tax identification number. In addition to having both, Chase Roofing is duly licensed as a roofer by the State of Virginia Department of Professional and Occupational Regulation.

Proper Insurance – We can provide a copy of our liability insurance coverage and workers' compensation, which we keep up-to-date to ensure that it will be valid throughout your project's duration. Liability insurance and workers' compensation is your protection against liability from accidental property damage and injuries, respectively.

References – We're proud of every roofing project we work on and will be happy to provide references as you need them.

Written Quotes – We provide free written quotes and never pressure our clients to sign until they have examined – and agree with – every detail. The written quotation includes important details such as start and completion dates, cost and payments, and warranties. We also make it a point to thoroughly explain the warranty coverage, including things like unauthorized repairs that could void the warranty.

BBB accreditation and rating – Chase Roofing has been accredited by the Better Business Bureau (BBB) since 2013, and currently holds an A+ rating.

Installation procedures – We make it a point to explain the scope of the project to our clients, including who the installation team leader will be and what will happen during the installation. This helps set their expectations and also lets them prepare in case they need to arrange temporary accommodations.

Professionalism and quality workmanship – We understand how quality workmanship, a hands-on approach, and dedication to customer service contribute to successful roofing projects and satisfied clients, which is why we make sure that every client is treated with the same accord.
If you would like to know more about what we can do for your roof or gutters, call Chase Roofing today at (757) 872-0700 or fill out our contact form to schedule a free, no-obligation quote. We serve many areas in and near Yorktown, VA.