On top of having sturdy materials to work with, a metal roofing system needs to be skillfully installed by a roofing contractor in order to function effectively for your home or business. Though a successful metal roof installation entails many things, it is professionally narrowed down to: proper attachment procedures, provisions for contraction and expansion and practical removal of water from the roof surface. In sections below, these qualifications are highlighted.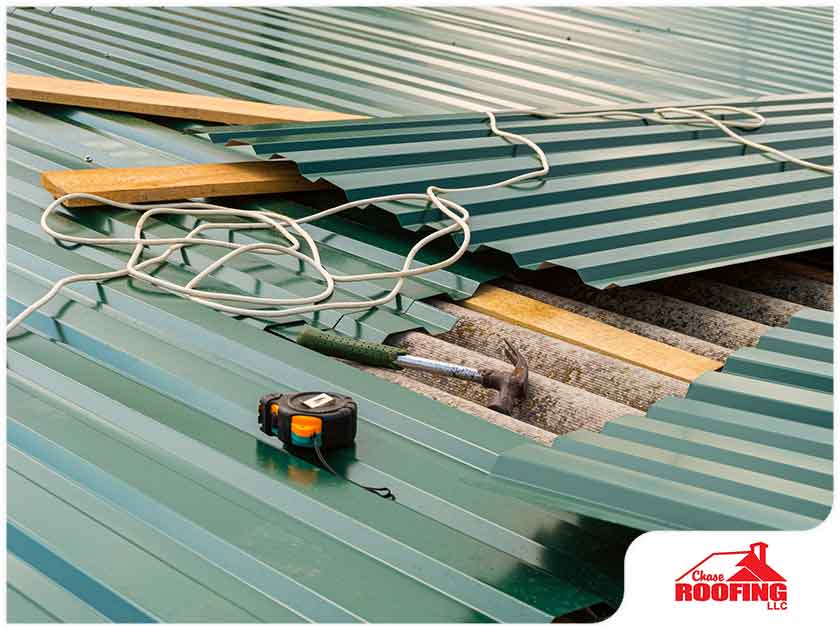 Attachment
Some common issues with metal roofing systems include buckling of the panels, rust and corrosion of the panels, and backing out of fasteners. 
Buckling of panels may be caused by improper span application. This case can have an adverse impact on seams — it creates openings in the system. Also, it contributes to the backing out of fasteners in the roof area. To protect metal from rust and corrosion, manufacturers apply an alloy material on the panels.
Slope
A good metal roofing system acts as a watershed. To achieve this feature, it needs to have a proper slope since metal does not inherently possess sufficient waterproofing protection. It is even more challenged when applied on low-sloped commercial roofing systems. If there is inadequate runoff of moisture, water will pond on the surface, quickly seeping into openings at seams or fastener points. Most system manufacturers permit application of metal roofs on slopes with 1/4:12 or more measurement.
Contraction and Expansion
For effective installation, the seams on metal roofs should be interlocked and provide enough space to accommodate movement during contraction and expansion. This is why the panels are not necessarily secured to the structure at certain points — to allow panel movement. Moreover, the panels have to be sealed and fastened with manufacturer-approved products.
If you need help with upgrading your home or business exterior, look no further than Chase Roofing LLC. We offer professional remodeling services — from roof repair to gutter installation. For a smooth and stress-free experience, call us at (757) 206-1948. You may also fill out our contact form to start a conversation with one of our specialists. We serve clients in and around Hampton, VA.