Nobody can argue that slate is an attractive roofing material. It may not be for everybody, but it's still relevant in the 21st century because it continues to evolve. Its weight, which usually attracts criticism, is hardly a factor anymore because of thinner and lighter modern variations on the market today.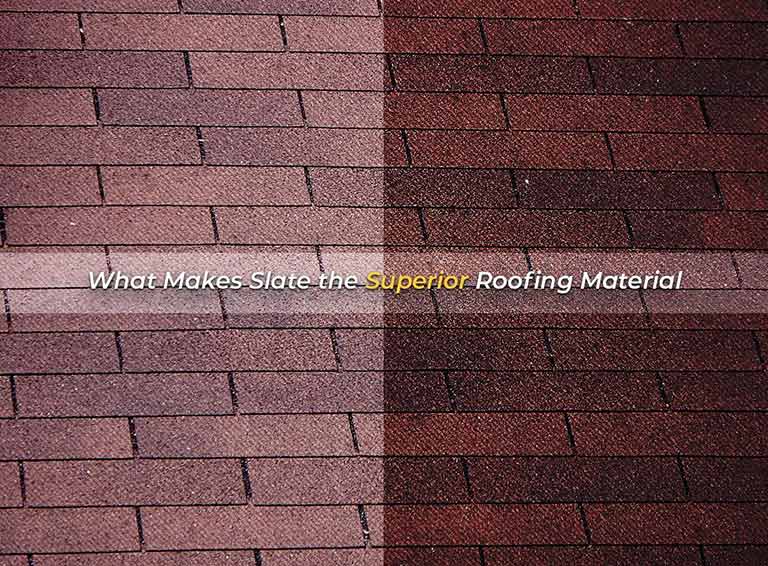 Chase Roofing shares slate's three best qualities and explains why this roofing option has been popular for centuries:
Longevity
Slate can outlast other roofing solutions. Unlike other tough materials, it's suitable for all climates. With a superior life span of more than 100 years, slate can withstand the harshest of elements. It's impervious to extreme changes in temperature, immune to fungus, moss, algae and mold, and resistant to fire. Its high density makes it virtually non-porous, allowing it to repel water more effectively. When installed properly, every piece of slate can stay in place during high winds.
When it comes to maintenance, every experienced roofer would say that slate is needs care. But scheduling a complete and thorough inspection once every three years will suffice to keep it in good shape.
Prestige
Slate is a premium roofing option. It can lend your home an upscale look without fail. Although ultra-dimensional asphalt shingles emulate its appearance impressively, nothing can beat authentic slate.
Available in a broad range of colors, a slate roof can mesh with practically any siding style. And considering its unmatched durability, slate can preserve your home's head-turning curb appeal with little maintenance.
Sustainability
Slate is the roofing choice of the prudent and the eco-friendly. Its undisputed long life helps conserve precious natural resources. Its insulating properties are excellent, helping to minimize your energy costs all year long. As a naturally occurring material, slate's biodegradability helps reduce the construction waste dumped in land-scarce landfills. A prime candidate for recycling, it can be reclaimed and turned into new products after seeing better days.
Replacing your old roof with slate is an excellent decision. To learn about your other roofing options in Williamsburg, VA, and discuss your needs, call Chase Roofing today at (757) 872-0700 for your free estimate.