Slate stands the test of time with its unmatched strength and beauty. It can last for centuries and still keeps its functionality and charm intact. However, many people get discouraged from installing slate roofing for their home since it requires a significant amount of investment.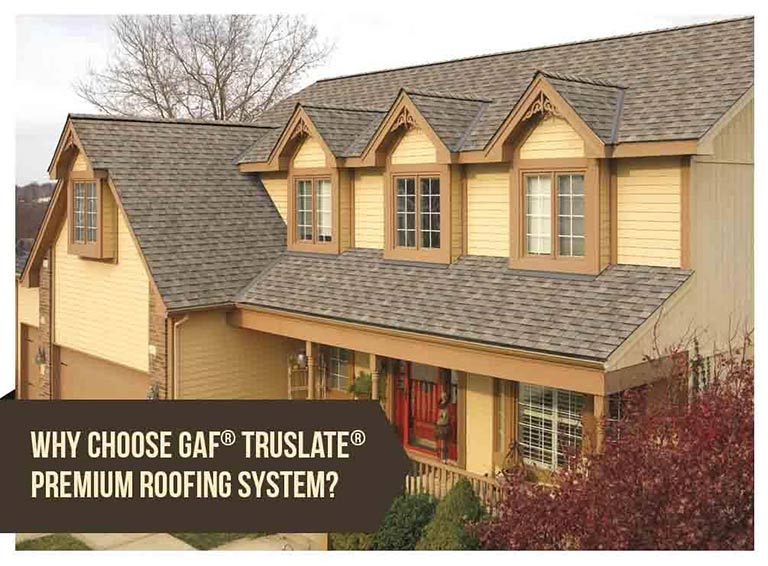 Thanks to GAF®, however, their TruSlate® Premium Roofing System allows homeowners to enjoy the real benefits of slate at a fraction of its cost. Let Chase Roofing, the trusted roofer in Williamsburg, VA, share its features.
What is GAF TruSlate?
TruSlate is made from real hand-split slate extracted from North America's prime quarries. Since only one side of the slate is visible, GAF innovated its design by replacing the other side with a high-tech waterproofing material. This makes it more lightweight, which removes the costly structural adjustments that traditional slate usually needs. The TruSlate is classified with the highest slate-quality grade in the industry, offering you protection and beauty that can last a lifetime.
How Will It Benefit the Homeowners?
GAF's TruSlate can make the best roofing in Hampton, VA, due to its exceptional advantages:
Durability – TruSlate is waterproof and non-combustible. It can withstand extreme conditions and still remain intact for years. In fact, it can resist wind speeds of up to 130 mph. Furthermore, they don't curl, warp, and harbor mold. It lasts for over 100 years or more, which will remove the need for costly replacements.

Energy Efficiency – TruSlate's ridge vent offers insulation by removing heat and moisture in your attic. This will keep your home comfortable while reducing your cooling costs. It also comes with an Underblock™ UV and Moisture Barrier, which increases your roof and your home's protection.

Beauty – Its classic colors provide an aesthetic appeal for your home. Since it is made from natural stone, each slate color varies from each other. They fade and weather over time, which brings out the true beauty of slate. This will offer a lovely mix of colors on your roof that will boost your curb appeal.
Choose a roofing contractor with a proven reputation and record so you can enjoy the maximum benefits of your TruSlate roofing in Yorktown, VA,. As a GAF Master Elite™ contractor, Chase Roofing has the highest expertise to install this roofing system with excellent workmanship. Call us today at (757) 872-0700 or fill out our contact form for a free quote.