A roofer is expected to do everything they can to ensure a project is neatly and successfully done. However, there may be instances wherein they have to consider whether to push through or not. The best example of this is when it rains amidst a roof repair or installation. Here's why: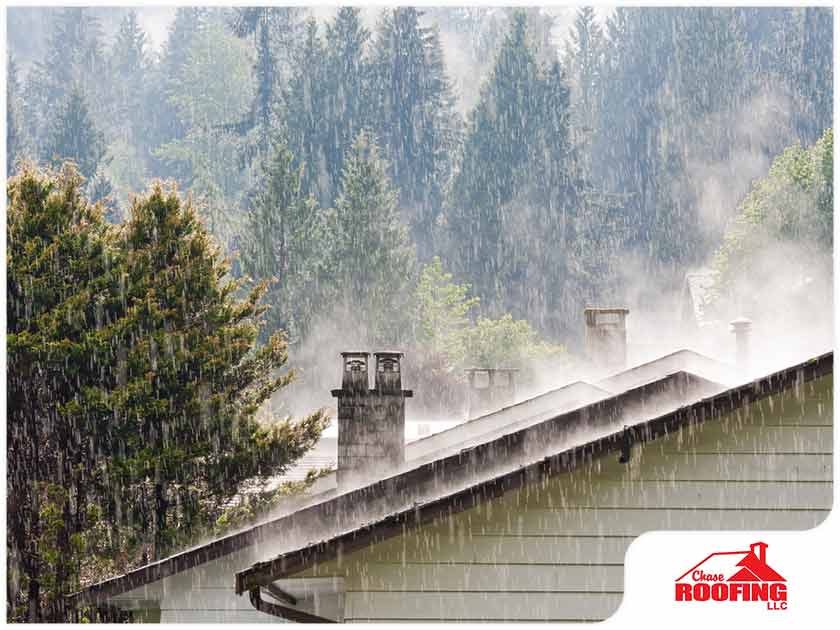 Your region's weather patterns must always be put into consideration as they can impact the work being done. And when rain occurs in the middle of a project, contractors will pause and wait for the conditions to get better. Remember that roofing projects are highly critical and it's a big deal to have all the bases covered to make certain the procedure runs safely and smoothly.

The surface of your roof will be moist, wet and slippery. Roofing experts would iterate that this will make the ongoing residential roofing work dangerous as it increases the risk of slip accidents.

Wet conditions significantly render any roofing work ineffective. While shingles do not adhere properly to moist surfaces, this can cause them to fail shortly after their installation.

Roofing materials are only warranted under specific terms and guidelines. A reputable roofing professional should be well aware that these items are not suitable on wet surfaces. Hence, this is proof that it's best to keep your roof warranty and continue on with your roofing project under favorable weather.
Get started on your Yorktown, VA, project! At Chase Roofing, our many years of experience have left us uniquely qualified to fix any and all roofing issues. To discuss your roofing needs, give us a call at (757) 260-5756. Or, if you prefer, simply fill out our convenient online contact form and someone from our office will get back to you.