The BUILDER Brand Use Study annually identifies the top-performing manufacturers in the country based on their products' advanced features and performance. GAF is proud to be at the top of three roofing categories: Brand Used in the Past Two Years, Brands Used Most, and Quality Rating. As a GAF Master Elite™ contractor, Chase Roofing, LLC. can offer their line of quality roofs. Here's why they are one of the top choices: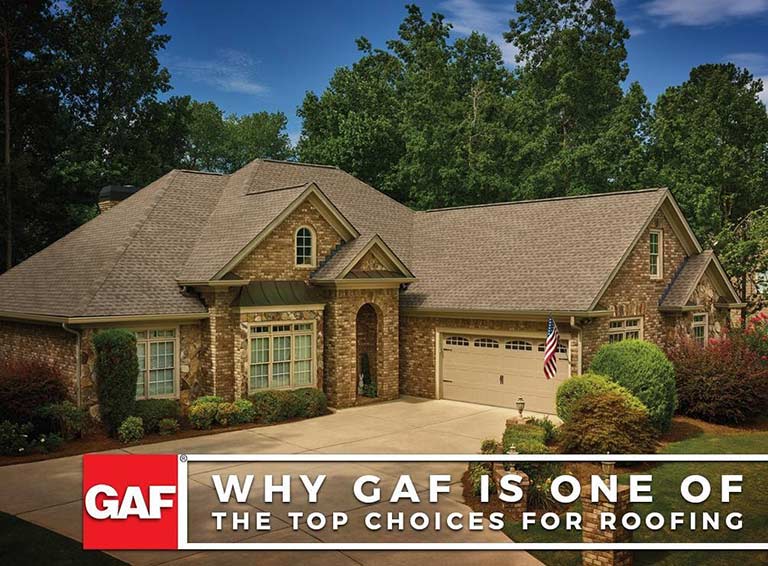 Innovations
GAF's strong brand identity stems from their continuous progress, matched with their unrivaled expertise and roofing solutions. They use their exclusive Advanced Protection® Technology in their roofing shingles for superior toughness and flexibility. Modern science has also helped them identify long-term shingle performance. Durability, wind-driven performance, and harsh-weather resistance are among the critical areas they emphasized.
Moreover, GAF manufactures different roofing selections, which include three shingle options and a notably affordable slate shingle brand. The most popular among these four, however, is the Timberline® Lifetime Shingles. This top-selling line has become a household name in North America. It features a Duragrip™ Adhesive that prevents a possible shingle blow-off, as well as a Class A fire rating. It also comes in different colors and styles to fit your exterior design.
Workmanship
GAF makes sure that only licensed contractors with a proven reputation can carry the brand's products, along with its strong warranties. A roofer like Chase Roofing has to meet their strict requirements to qualify for a Master Elite certification. The meticulous process also includes ongoing professional training to guarantee premium services.
Warranty
Installing a new roof is a big investment but knowing what your warranty covers could save you from unexpected expenses. GAF's transferable Golden Pledge® warranty has 100% coverage period for material defects for 50 years, as well as a 100% workmanship coverage period of 25 years. In addition, installation and disposal costs are part of the said warranty.
At Chase Roofing, we deliver outstanding roofing products and services. Our team of experts is guaranteed to have all the tools and equipment to ensure a smooth-flowing roof installation. We also provide different siding options to match your stunning roof. To learn more, call us at (757) 872-0700. We serve residents of Williamsburg, VA.