It's the worst possible scenario. You had contractors install a shiny new roof and gutters one day and the very next day, it rains and your new roof is leaking. Homeowners spend a not so insignificant amount of money for any roofing project they might have, take their time to vet contractors to choose the best ones, and find a way to squeeze a few days of construction into their daily schedules, the last thing they want is to go through all that trouble only to have their new roof leak.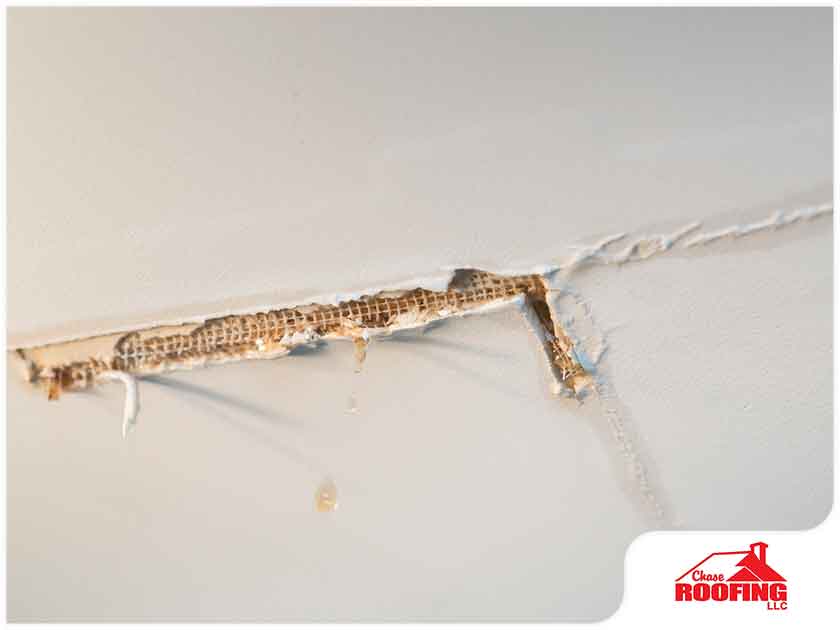 One good thing to know is that this rarely happens, if at all. Contractors, especially those who are licensed and experienced, will follow all procedures necessary to ensure you're getting what you pay for. However, sometimes, there are unforeseen events that could still cause your newly-installed roof to leak. If this is the case, our experts at Chase Roofing LLC recommend having a plan of action in place to nip this problem in the bud.
It's Not Always the Roofer's Fault
If you've carefully selected your roofer among hundreds of candidates, then you know that they're good at what they do. It's a frustrating problem but your roofer is there to help. Remain calm and allow your contractor to help you. Taking this step may even put you on the top of your roofer's list of priority customers.
Talk to the Right Person
Call your roofer and ask to speak to the person in charge of your project. It makes sense that you'd want a different contractor at this point, however, they won't have the same amount of information as the person who originally installed your roof.
Stick to the Facts
It's extremely annoying and your roofing company understands this. This is the reason why warranties exist. Communicate the details about the leak as objectively as you can. Venting can be therapeutic but understand that the goal of your roofer is to get your leak patched up as quickly as possible.
At Chase Roofing LLC, our professionals stand by the quality of our service. Should problems occur, we will be happy to give you all the roofing help you need. Give us a call at (757) 872-0700 or fill out our contact form to schedule an inspection and request a free estimate today. We serve homeowners in Yorktown, and other nearby areas in VA.