When it comes to commercial roofing, you need a different level of toughness that's beyond those of residential types. The following are the premier choices you have for commercial roofing.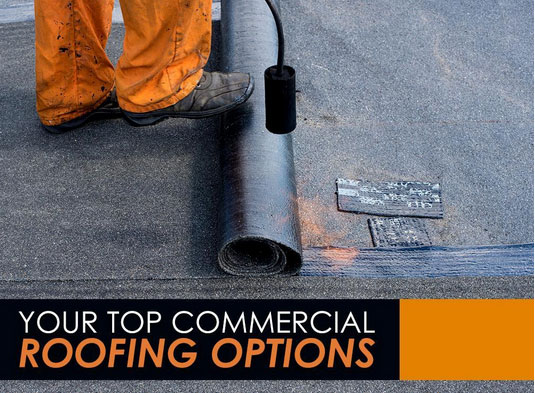 Built-Up Roofing
For commercial building owners looking for the economical choice, you can't get any better than BURs. With three layers of fiberglass membrane, it offers superior protection from weather, UV rays, and mechanical damage.
Modified Bitumen Roofing
This particular roofing option is among the most common. The number of layers you choose to have installed will directly affect how long it will last. It is similar to BURs, except it is much easier to install.
EDPM Single-Ply Membrane
Your roofer may refer to this option as rubber roofing. This rubber-based product is a durable option that lasts through changing seasons. It is also versatile enough that roofing contractors can install them on any type of surface.
PVC or TPO Single-Ply Membrane
PVC roofing is the versatile choice. It works well for both commercial and residential roofing purposes. TPO, on the other hand, is a more modern, heat-welded version of PVC. It costs significantly lower than PVC and comes with a 10-year rating. It's the perfect choice for business owners looking for the energy-efficient option.
Metal Roofing
Though many business owners would initially be put off by the price that metal roofing commands, it's easy to see why it's a good option. Its fire, impact, and wind resistance are through the roof. And with the addition of reflective coatings, you can keep utility costs low.
From gutters to roofing systems, Chase Roofing, LLC. is your roofer of choice. We serve various areas in Virginia, including Yorktown, VA, as well as surrounding areas. Call us today at (757) 872-0700 for roofing services like no other.