Are you planning to replace your roof? A new roof is one of the biggest investments you can make for your home and it's also one of the most important. Your roof protects your interior from the weather, and you can feel the effects on your roof's performance for years to come. That's why you need to choose your roofing contractor very carefully. Chase Roofing, the trusted roofer, explains the questions you to ask before hiring a roofing contractor: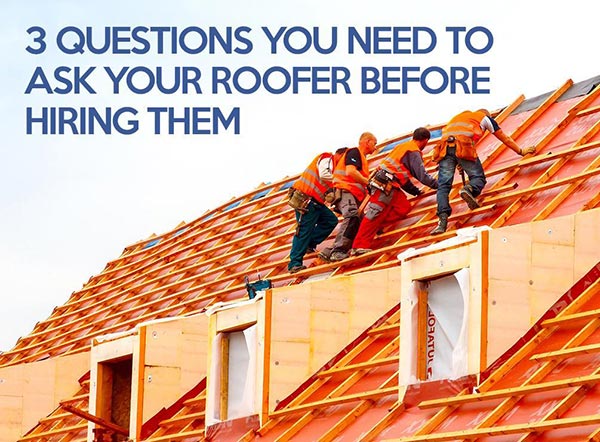 Do You Have Insurance? – Your choice of roofing contractor needs to have liability insurance and worker's compensation in the event that something happens during your roofing project. This insurance will protect you from liability if one of the roofers gets injured. As a GAF Master Elite™ contractor, we are fully insured so you won't have to worry about anything if you work with us.

Do You Have Homeowner References? – Homeowner references and testimonials are some of the best ways to see the quality of a contractor's workmanship. Ask for local residential job sites that you can visit and talk to past customers. Ask them about how well the contractor communicated with them and about how well the contractor managed the roofing project. If you need references, Chase Roofing will be glad to provide them to you.

Do You Have a Roofing Contractor License – Licenses ensure that the contractor is operating within the bounds of the law and it makes sure that they know how to follow industry standards and regulations. Not having a license is an immediate red flag. Chase Roofing is fully licensed and has earned manufacturer's certifications on top of that. Our GAF Master Elite certification places us among the top 3% of all roofing companies in North America.
You can count on Chase Roofing for professional roof maintenance, roof repair, and roof replacement needs. Our high-quality roofing products will mean you won't have to worry about water damaging your siding or interior any time soon. Chase Roofing has over two decades of experience and we work with some of the best people in the industry. We serve many areas in VA including Williamsburg and the surrounding communities. Call us at (757) 872-0700 to learn more about choosing the right contractor. You can also ask for a free quote.