It may sound unlikely, even impossible, but a new roof can still fail. This is why we always tell homeowners to treat their roofs as an investment and hire a capable roofing contractor.  If it fails in the middle of a storm, your property may also end up as collateral damage. The following are the most common causes of premature roof failure.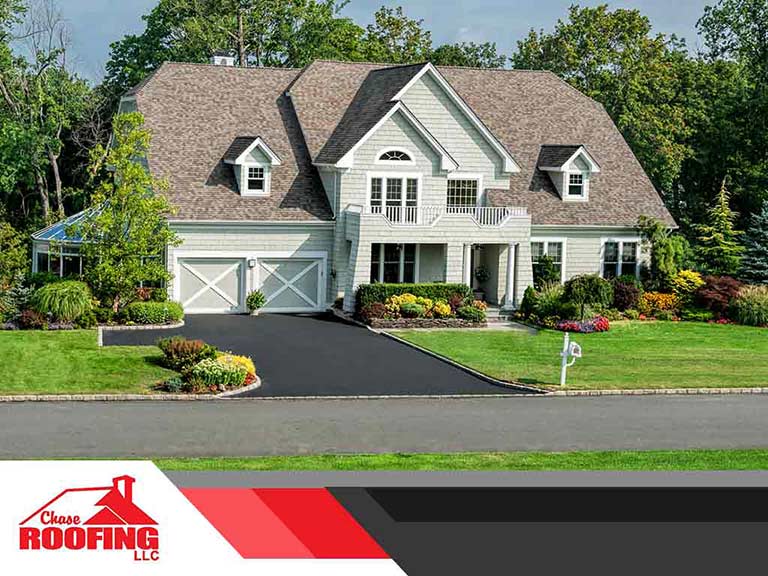 Skimping on Materials – Your roof will stay with you for about 20 to 30 years, so it only makes sense to invest in the best roofing system that you can get. It never is a good idea to make your roofing choice based on the quoted cost alone. Unscrupulous contractors will try to cut all possible corners – including resorting to using substandard materials and accessories – just to get you to sign the contract. If you have a specific brand in mind, hire a contractor that is certified by the manufacturer. In our case, Chase Roofing LLC holds the Master Elite® designation from leading roofing manufacturer GAF.
Poor Installation – Roofing failures are more often than not caused by installation errors. Even the best materials and well-designed roofing systems are still likely to fail if not installed correctly. Another benefit of hiring a certified roofing contractor is that the installers are factory-trained, and know the roofing system inside and out. Make sure you check that the roofing warranty includes workmanship coverage. In the event that your roof prematurely fails from installation errors, you can rest easy knowing that roof repair won't cost you anything.
Inadequate Ventilation – Trapped heat and moisture can cause serious damage to the roofing structure. The roofing system should have adequate ventilation to flush out the heat and moisture. The GAF Lifetime Roofing System has ridge vents that allow rising heat to vent at the top. The resulting air pressure will then pull cool air through the soffit vents, allowing efficient air circulation.
Cutting Corners on Flashing – Flashing protects valleys and dormers, as well as any part of the roof that meets a wall, from water intrusion. A certain type of flashing called a boot is installed around vent pipes, while another, called drip edge, is installed along the roof's edge. Skimping on these components may result in early roofing failure, as these areas are vulnerable to moisture intrusion. Choosing the right contractor, with the right warranty coverage, can help minimize the chances of premature roofing failure.
To learn more about our roof and gutter repair services, call Chase Roofing LLC today at (757) 872-0700. You can also fill out our contact form to schedule a free, no-obligation quote. We serve Newport News, VA, and surrounding areas.