Hiring a contractor for your upcoming roofing project one of the most critical decisions in the entire process: the success of your project depends on their ability to deliver. But how do you know if you're hiring the roofer that's up for the job? Here are a some of the things you should look for.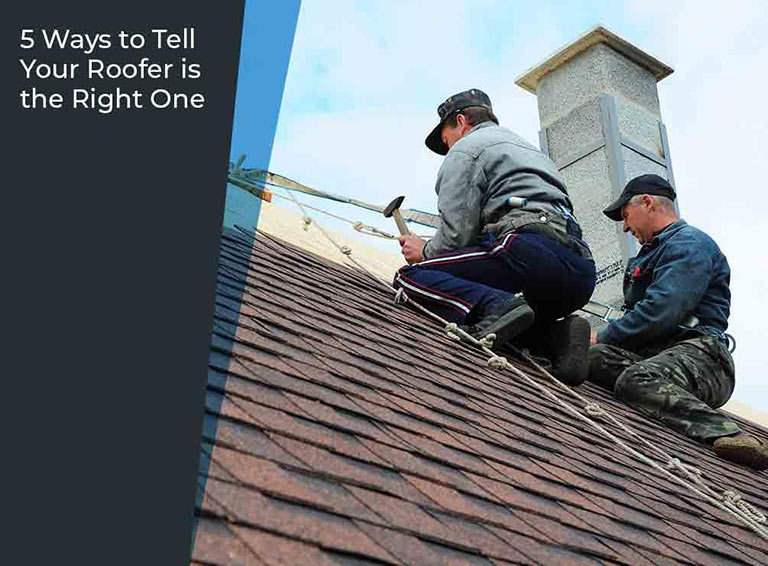 Trust Your Instincts – You will be working with the contractor for the duration of the project, including the days leading to the actual job, and the following years for the warranty and maintenance work. If you find yourself uncomfortable talking to any of the company's representatives, you won't be comfortable entrusting your home to them.
They Have the Proper License and Insurance – There are many reasons you should only hire roofers with a contractor's license issued by the State of Virginia Board of Contractors. Among them is the assurance that your roof will be compliant with local and international building codes. Insurance is likewise essential; liability insurance and workers' compensation covers accidental property damage and bodily injury, respectively. Chase Roofing LLC would not have obtained its GAF Master Elite® designation if not for these two.
Good Customer Feedback and History of Quality Completed Jobs – While you can search the internet for customer feedback and reviews, ask for at least three references and make it a point to call these past clients. If possible, pay them a visit to see the contractor's roofing work firsthand.
They Show Up On Time – Punctuality is the sign of a true professional, something Chase Roofing LLC strongly believes in. This why you should pay attention if a contractor is perpetually late for consultations and other appointments. They're less likely to show up on time when it's time to work on your roof.
They Don't Pressure You to Sign the Contract – It goes without saying that you should only hire contractors that provide written quotes. And for those who do, they should not apply any kind of pressure tactics to get you to sign. You should be given a reasonable amount to review the document, ask questions, make revisions and to sleep on it before you make your decision. Also, you should never pay for a project in full upfront; a typical payment plan should be a down payment upon signing the contract, followed by partial payment upon delivery and final payment upon completion.
To learn more about what makes us the right contractor for your roofing and gutters, call Chase Roofing LLC today at (757) 872-0700 or fill out our contact form to schedule a free quote. We serve many areas in and near Yorktown, VA.