Depending on the size of your home, roofing jobs could be tedious, messy and disruptive. You can expect your daily routine to get interrupted if you choose to stay while the roof is being replaced. While we recommend staying elsewhere for the project's duration, it's possible to stay put.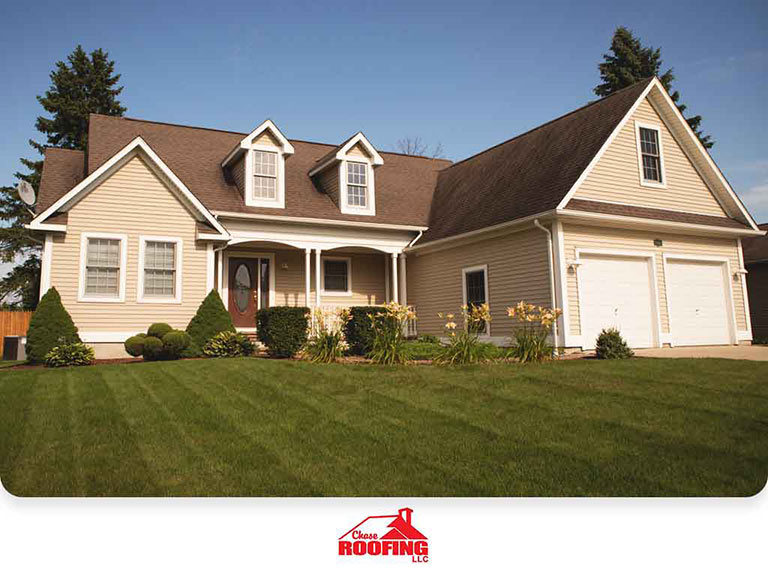 Whether you're staying at home or moving out during the construction, you should consider these things.
Talk to Your Kids
Make sure to inform children about your roof replacement and set rules while the construction is ongoing. To avoid accidents, don't let them play outdoors during the construction. Debris can fall from any side of the roof and it's dangerous to have kids playing in the yard. Designate safe places indoors where they can hang out.
Secure Your Pets
You can't be sure how your pets will act towards strangers who are working on the roof and with all the construction noise. If they are staying with you at home, it's best to place them in a quiet room or the basement. Consider removing or securing them if you're worried the process is too stressful for them.
Protect Outdoor Furniture & Landscaping
As a roofer who has worked on hundreds of homes, we know the danger of falling debris into your possessions and landscaping. We make sure to protect your landscaping before we start working. However, it won't hurt to lay a few tarps on areas of your landscape where you wish to add extra protection. Keep your outdoor furniture and other valuables indoors before the roof replacement begins.
Park Vehicles Somewhere Safe
Park your car on the other side of the street during the roof replacement. Falling debris can damage your car if you park it in the driveway. Moreover, the construction can cause the tools on the walls of your garage to fall and land in your car.
Make sure to let your contractor know about your concerns before the roof replacement starts. At Chase Roofing LLC, we specialize in asphalt, metal, and slate roofing. We also install gutters, attic ventilation, skylights and solar tubes. Call us at (757)-333-0052 or fill out our online form for a free estimate. We serve homeowners in Yorktown, VA, and surrounding areas.