As you start making arrangements to sell your home, you'll need to consider several remodeling options to make it more attractive to potential buyers. Choices range from kitchen or bathroom upgrades to patio or deck updates. However, your plans should at least include upgrading your current exterior, particularly the roof, to make a good first impression when buyers visit your home.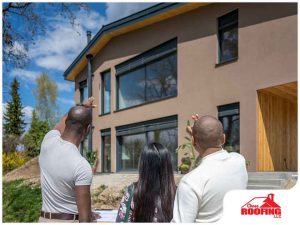 With that in mind, you might be wondering whether to have your roof repaired or replaced before listing your property. Local roofing company Chase Roofing LLC shares what you need to know.
Are Roof Repairs Sufficient for Your Home?
The state of your roof plays a crucial factor when putting your home on the market. Your renovation plans are also limited by how much you're willing to invest. If you're not sure whether to pay for repairs or a complete replacement, consider the roof's overall condition and how much deterioration it has suffered over the years. 
The amount of investment you're willing to put into your roof can also impact property value. Of course, a complete replacement won't be necessary if the roof was replaced a few years ago. To be sure, get in touch with a reputable roofer for an inspection. This way, you are aware of the system's overall condition and can determine if repairs would suffice.
Your Roof Can Make or Break the Sale
A new roofing system increases your home value just like any other major home remodeling project. Even if it won't give a full return on investment, the payback is higher than other projects. It also helps if the roof is constructed with the latest building codes and standards in mind. This is a great selling point that allows you to attract buyers who want a home that's safe and secure for their families. 
A new roof is also more cost-effective if your current one is already near the end of its life span. This is primarily because many buyers aren't willing to undertake additional remodeling projects after purchase. Keeping your old roof intact may also put the buyers at an advantage to negotiate for a lower selling price.
If you're looking for a roofing and gutter repair specialist, there's only one name you can trust. Call Chase Roofing LLC today at (757) 872-0700 if you're in Yorktown or (757) 206-1948 if you're in Williamsburg. You can also reach us online to get a free quote. We serve residents in Newport News, VA, and neighboring communities.