Hiring the best contractor for your roofing project is trickier than you think. Although most professional roofers provide a lot of information online, you should become a better interviewer to separate the good from the bad.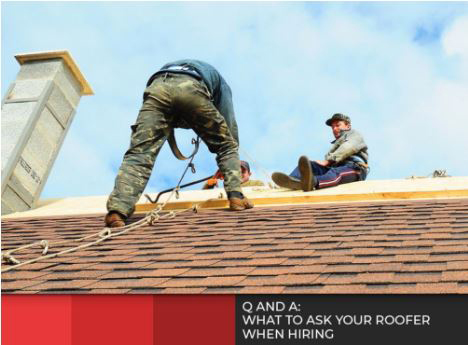 Be it for a minor roof repair or a complete replacement project with skylight installation, Chase Roofing recommends asking these important questions:
Do You Have a Local Office?
Determine whether your prospective roofer is headquartered in the same city or a nearby area. Hiring someone based in a faraway location might cause you a host of problems. A non-local contractor might not understand the kind of weather you usually experience, or might know your city's latest building code. If you need the crew to return and correct a botched job, you might find it difficult to have them back because they normally operate somewhere else. The only thing worse than a contractor based far away is one with no physical address at all.
A local roofer is still your best bet. Apart from having a physical address within driving distance, it's easier to conduct research on a local company through referrals.
Are You Licensed?
The Old Dominion State requires professionals to secure a license to perform roofing work. Licensing proves that the contractor is technically competent to provide you the services you need.
Are You Insured?
Reputable roofing contractors carry adequate insurance too. With ample liability and workers' compensation coverage, an insured company won't leave you high and dry in case of an accident.
What Certifications Do You Have?
Hire a roofer that's factory-certified by the manufacturer of the product you want to buy. If you're in the market for GAF shingles, for example, don't settle for anything less than a Master Elite™ roofing contractor. A roofer with that distinction holds advanced credentials, ensuring flawless work and extra benefits, like access to stronger warranty coverage.
Whatever your roofing needs may be, Chase Roofing is the name you can trust. Our impressive resume speaks of the high level of technical proficiency and excellent customer service we've been providing for years. Call us at (757) 872-0700 today to talk about your project, learn about our recent work and get a free estimate in Williamsburg, VA.