Roof vents allow air circulation throughout your roofing system via the attic. When winter rolls around, however, many homeowners think of covering them to prevent the attic from getting cold and to reduce heat loss in the home.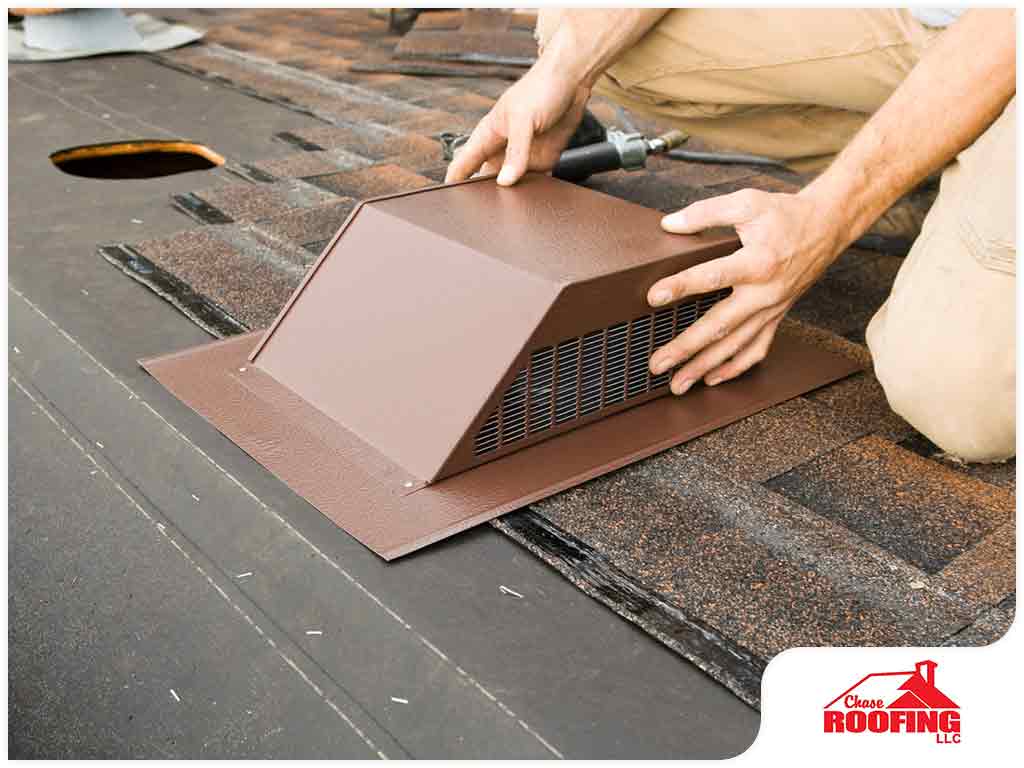 Is this necessary, though? Chase Roofing LLC, your trusted local roofer, sheds light on the matter.
The Dangers of Covering Roof Vents
The short answer: no, covering roof vents is not necessary during winter. Blocking them, in fact, can harm your home. Since there's no other way for the hot air to escape, moisture gets trapped inside the attic. This can cause mold and mildew to develop, which, if not addressed, can lead to structural damage caused by rot.
Ensuring Proper Roof Ventilation This Winter
With open vents on the roofing system, moisture can leave the attic and travel outside. It also ensures the entry of cold air during winter, which is necessary for homes situated in regions experiencing colder climates. Too warm an attic and the snowfall on your roof will melt, run down to the gutters, and refreeze again, resulting in ice dams. This common winter problem can cause structural damage to your roof, gutters, and other components of your home.
The Importance of Attic Insulation
As long as the attic has adequate insulation, your home can retain heat during winter. Even if it is exposed to cold outdoor air, the rest of your home won't be, which is why covering the roof vents are not necessary. Keeping the vents open won't affect your energy consumption that may reflect on your monthly bill.
To check if no heat is escaping your home, you can measure the temperature of the attic during the night. It should be close to the temperature outside. Heat might be leaking into the attic if you find that it is warmer.
Chase Roofing LLC is the leading contractor for your roofing needs. We perform roofing and gutter repair installation on both residential and commercial properties. Call us today at (757) 206-1948 or fill out our contact form to request a free quote. We serve residents of Williamsburg, VA, and the surrounding areas.