When it comes to low-slope roofs, no other material is as popular as built-up roofing. Below are the top four reasons that make them such a viable option: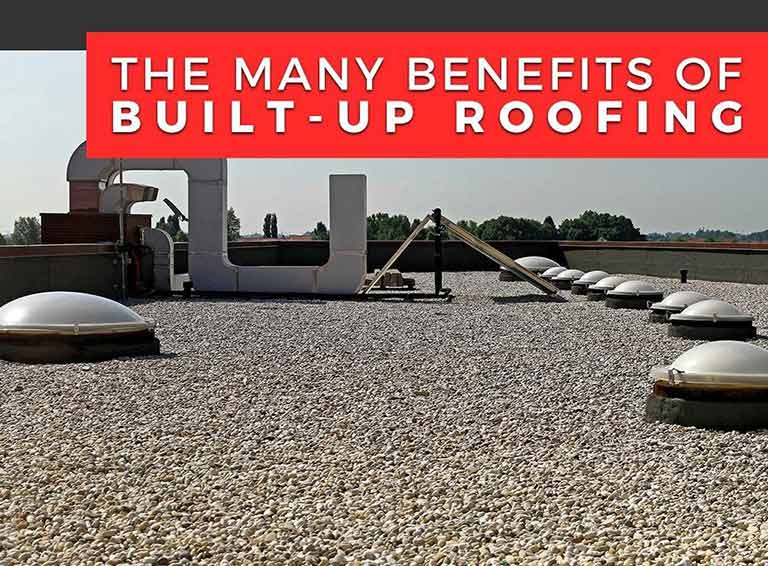 1. Superior Waterproofing
There's one thing you should know about roofing: it needs to provide you with superior waterproofing. In this regard, your built-up roofing is the obvious choice. Why settle for roofing materials with second-rate waterproofing capabilities?
2. Excellent Ultra-Violet Protection
Any experienced roofer will tell you that constant exposure to the sun does significant damage to the roof. Because built-up roofing offers excellent ultraviolet protection, it won't show signs of premature weathering and your building will be in as good a form as can be.
3. Long-Lasting
There's no other factor that damages roofing over time as much as inclement weather. Compared to its contemporaries, built-up roofing stands incredibly well, especially to other low-slope roofing materials.
4. Minimal Maintenance Requirements
You won't need to bother with constant upkeep with built-up roofing. It's a feature that makes it such an attractive choice for many business owners across the country.  Over the years, it will do its job without forcing you to provide recurring maintenance routines to extend its life.
5. Gravel and Minerals can be Surfacing Materials
Built-up roofing is also the go-to choice for business owners who think green. That's because gravel and minerals can be used as a surfacing material.
Built-up roofing is the most viable option for commercial building owners looking to install low-slope roofs. With these benefits, there's no reason to choose any other option.
Chase Roofing, LLC. is the premier roofing company that strives to provide you the right solution at the right place. Depend on us to provide you with quality gutters and superior roofing solutions, such as (but not limited to) built-up roofs. We serve Yorktown, VA, as well as surrounding areas. Call us today at (757) 872-0700.