When it comes to roofing projects, inexperience begets failure. This is why even a minor repair should never be a DIY job. Still, not all pros climb the trade's steep learning curve fast, and not all less-than-five-year-old companies should consider themselves stable businesses.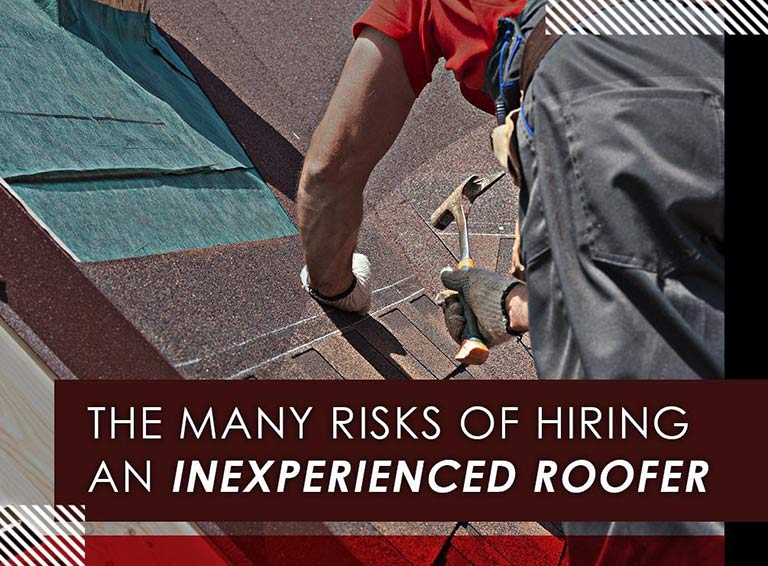 The least experienced roofing contractors generally bid the lowest, and the customers who hire them usually end up regretting their decision. Chase Roofing shares the best reasons you shouldn't leave your residential or commercial roofing project to a novice:
You Might Get Little Value
In home improvement, you always get what you pay for. If you skimp on professional labor, the chances are that you'd receive subpar quality in return. By and large, inexperienced roofers are still trying to know the ropes and more susceptible to making workmanship errors. Their lack of proficiency may not be apparent to the untrained eye, but many premature roof problems stem from shoddy work.
Ultimately, you might have to hire a contractor with stronger credentials to correct your previous company's shortcomings and spend money again on roof repair.
You Might Not Access The Best Protection
Leading brands, like GAF, require extensive experience in business for their certification programs. Since a certified roofing contractor gives you access to the most powerful warranties available, you can't expect the same from an inexperienced roofer. You can buy the best product on the market, but you can't enjoy many decades of peace of mind without having a stellar guarantee.
You Might Be Ripped Off
Many inexperienced roofers don't have a valid license. Either they don't meet your city's basic competency requirement or they want to fly under the radar of the authorities. Regardless of the reason, you're exposing yourself to different scams if you don't hire an experienced and fully licensed local roofing contractor. In Virginia, where roofers must have a license to operate, avoid companies that can't provide you proof of licensing.
At Chase Roofing, we take pride in being a GAF Master Elite™ roofer, placing us among the 3% of all roofing contractors in North America. Our title means that we're fully licensed, adequately insured, extensively trained, and reasonably reputable. Instead of taking a chance on an inexperienced company, turn to us to ensure your project will be in safe hands.
To discuss your roofing needs in Hampton, VA, or nearby areas, call us today at (757) 872-0700.