During a roofing project, your contractor might use jargons specific to the industry. Understanding your roofing contract is one of the best ways you can understand the project and protect your property. Chase Roofing, your expert roofing contractor, discusses the essential things you should look for in your roofing contract.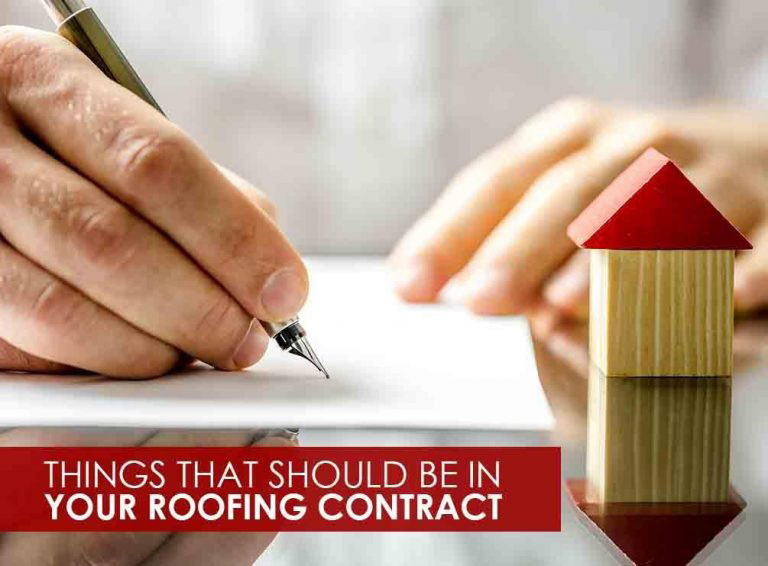 Complete Job Description
A good contract clearly states the nature of the project as well as the people in charge. This is to ensure that both you and your contractor are on the same page at all times, which leads to satisfactory results. Make sure that the start and completion dates are indicated as well. Any unnecessary delays within the agreed upon timeframe should be dealt with accordingly or depending on the agreement with your contractor.
Local Authorization
Home improvement projects require specific permits before construction can begin. Most homeowners are unaware of the necessary permits needed, causing delay. When you work with an expert roofer like Chase Roofing, you won't have to worry about local authorization. We will handle the regulatory permits and licenses needed to ensure the smooth progress of your project.
Outline of Costs and Materials
Lastly, an itemized list of all the expenses of your project should be reflected in the contract. This includes materials, costs, and other expenses. If there are specific materials, colors, brands, or items that you want, make sure that you have the contractor indicate them in the contract.
By working with a reputable roofer like us, you can be assured of the quality of your roofing replacement. For your peace of mind, we back it with strong warranties that can maintain your home's protection for years. We serve Williamsburg, Hampton, Yorktown, and the nearby VA areas. Call us today at (757) 872-0700 to get started on your roof replacement today. You can also get a free quote.