Water damage doesn't happen overnight. It starts from small, seemingly minor problems that were not given the proper repairs. Regular maintenance and immediate repairs can help you avoid costly expenses from extensive water damage. Chase Roofing, your trusted roofing contractor, shares the main causes of water damage in your home.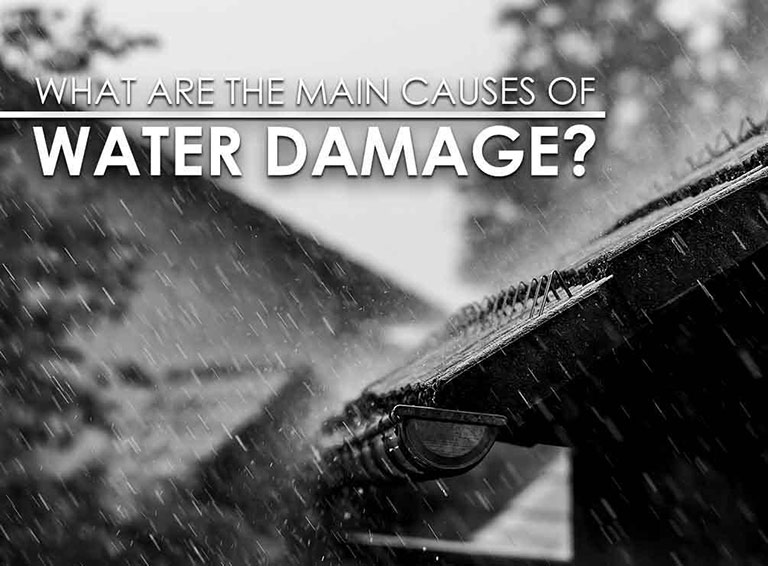 Roof Leaks
Since your roof is exposed to daily damaging elements like the weather, lack of proper maintenance will cause the gradual wear and tear of your roof. This results in a compromised structure, which weakens your home's protection. Once your roof is damaged, water can seep into your interior and wreak havoc.
If you see any telltale signs of roof leaks, such as pooling water and holes in the ceiling, it's best to turn to Chase Roofing for immediate roof repair. We will also conduct an inspection to ensure that there are no weak points or compromised areas. Responding to small issues immediately helps you avoid extensive damage and repairs.
Clogged Gutters
Your gutters are responsible for keeping water away from your home. That's why it's important to keep them well-maintained all year round. Leaves and debris can build up on your gutters, causing clogs that prevent the free flow of water. With nowhere to go, the water will overflow along your siding and into your landscaping. If you notice that your gutters are less efficient than they used to be, then turn to our experts at Chase Roofing for a replacement.
We have broad knowledge regarding various roofing and gutter repair services. Our years of experience allowed us to gain vast expertise in the field. Our team has the necessary skills to handle different issues that you may encounter with your gutters.
Chase Roofing offers superior repair and replacement services that can help you prevent the consequences of water damage. Look no further than Chase Roofing for your home improvement needs. We serve Newport News and the surrounding areas in VA. Call us today at (757) 872-0700 to learn more about our range of roofing services. You can also request a free quote.